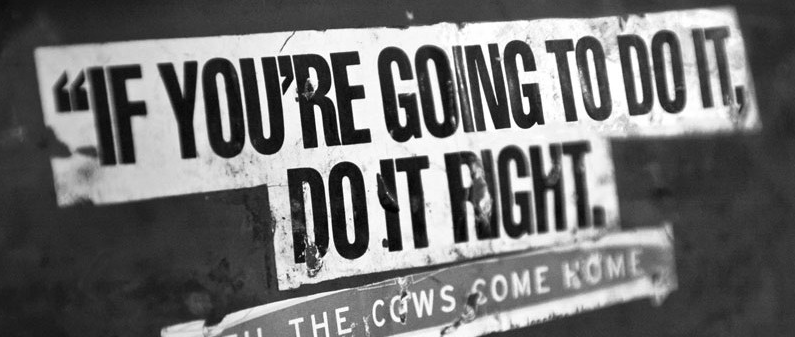 Guest Editorial
It's no secret to professionals in the collateral recovery industry and statistics clearly show that over 95% of Wrongful Repossession lawsuits result from confrontational situations between the recovery agent and the debtor. These lawsuits include recovery agent's faulty operation of their tow trucks, such as running over the debtor or vehicle crashes. The truth is that, with all the wonderful and sophisticated technology we have today it still requires human hands (the recovery agent) to "finish the job.
" This is why, in 2008, RISC developed the Field Recovery Specialist (FRS) Operations Manual. This unique Manual specifically addresses not only numerous field confrontational situations, it also suggests specific responses. In 2010, RISC incorporated the FRS Operations Manual into the C.A.R.S. National Certification Program with no increase in the cost to the C.A.R.S. Program. As always, our mission has been to provide the industry with cutting edge training, certification and compliance programs at the lowest price possible.
I can tell you from my more than thirty years of collateral recovery field experience and my experience in providing testimony and expert opinions in both federal and state courts involving Wrongful Repossession lawsuits that professional certification and communications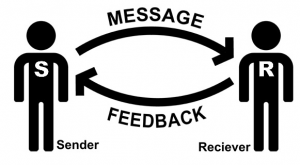 skills are the very best "tools" you can have in addressing confrontational field situations.   Very importantly, in honing your communications skills don't neglect to include imagination into the mix.   You will be surprised at how imagination will improve your communications skills. These are the tools that are most effective in completing the repossession peacefully in a confrontational situation while keeping the recovery agent, the recovery agency owner, the creditor, and the insurance carrier out of the courtroom. We have had a tremendous positive feedback regarding the inclusion of the FRS Manual into the C.A.R.S. Program.
In this article I would like to share some of the most prevalent confrontational situations and ways recovery agents might successfully address these potentially dangerous situations effectively. And, as previously mentioned, you will also find this information in the C.A.R.S. Program.
If you are confronted by the debtor who claims that they have filed bankruptcy…. STOP attempting to complete the repossession and START using your communications skills and what you learned through professional certification. "OK, Mr. Smith, I assure you that I am not going to repossess collateral that is under a bankruptcy order. So that I can provide your bankruptcy information to the creditor could you give me the name of your bankruptcy attorney, his telephone number and your bankruptcy case number?" Regardless of whether the debtor will be cooperative or belligerent, if he/she insists that the collateral is under a bankruptcy order, LEAVE THE COLLATERAL. It doesn't matter if the debtor refuses to provide you with that information, the operative word is RETREAT, and immediately notify your client.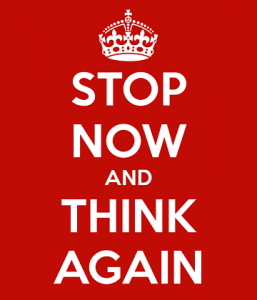 If you are confronted by a belligerent debtor as you approach the subject vehicle and the debtor very pointedly and verbally objects to the repossession, if he/she gets between your tow truck and the subject vehicle, if he jumps in the subject vehicle or the bed of your tow truck, if he/she lays down in front of the subject vehicle or your tow truck, if he/she "gets in your face" and verbally assaults you, STOP THE REPOSSESSION and START YOUR COMMUNICATIONS SKILLS. Don't get angry….get SMART.
Effecting a successful and peaceful involuntary repossession literally depends on your training, knowledge of the various state and federal laws that affect the process, a huge dose of common sense, AND YOUR ABILITY TO COMMUNICATE EFFECTIVELY! Remember, you are face to face with a disgruntled individual who is determined, verbally and/or physically determined, to keep you from simply doing your job. Again, don't get angry…. get smart.   Use what you have learned from your training and certification ande the communications skills you have developed. Those of us who have been in this business for any length of time are well aware of the very real potential for violence and so we must use all the skills we have to deflect and deescalate those situations.
In the C.A.R.S. Program there is another "tool" which is a form entitled "Authorization to Take Possession" that has proven to be very effective in such situations when you use your communications skills along with this form. Presenting that form in a none-threatening way can be invaluable in helping to convince the debtor of your authority, on behalf of the creditor to secure the defaulted collateral.
In my more than thirty years in the collateral recovery industry I have learned what I believe to be four of the most important aspects of effecting a peaceful repossession in what began as a negative, confrontational situation.
Consider and conduct yourself as you would like to be treated if you were in the debtor's shoes.
Never put the debtor in a situation where they feel "cornered" or threatened.
Never tell the debtor that you are there to "repossess (their) car." You will note that the Authority to Take Possession form uses the word "impound", not "repossession." Calmly explain to the debtor that, once you have "impounded" the collateral they will have the opportunity to contact the creditor in an effort to work out arrangements for redemption. But, never tell them that "you will be able to get your car back" because the creditor is the only one that can make that call.
Use your imagination in an attempt to deflect the debtor's verbal assault.
Example; I once confronted a skip at his front door very early one morning. He went back in his house, came back and pointed a shotgun in my face. I looked at that gun and immediately thought, communication, imagination! I then "sniffed" and said to the debtor, "is that coffee I smell. The debtor looked bewildered and said, "yes, why"? I told him I had been driving since 4 am looking for him and hadn't stopped for coffee or breakfast and that if he would share a cup with me I would explain to him what would happen next. Long story short, He shared a cup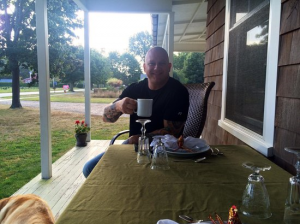 with me, we sat on his front porch (never, never go inside a residence) and I explained that when I notified the creditor of the situation they could send a police officer to forcefully take possession of the vehicle. Within 30 minutes he had handed me the keys. You get the idea….THINK of anything that might distract the debtor from his tirade…."don't you work at (any business)…. don't you teach at the local high school…. Aren't you one of our local Fedex drivers"? Even if you are not successful in effecting the repossession you will have taken his/her mind off a potentially violent confrontation. Professional certification, communications skills, imagination, and a healthy dose of good old common sense are invaluable keys in servicing self-help repossession assignments.
Recovery Industry Services Company (RISC) is the owner and administrator of the C.A.R.S. Certification Program and is recognized within the collateral recovery industry as a leader in the fields of risk management and industry standards that meet both CFPB and lender compliance requirements. Our services include: Compliant Agent Network (CAN) membership, certification through the C.A.R.S. National Certification Program, compliance vetting and training, Continuing Education courses, office and storage facilities inspections, business consulting, repossession insurance consulting, lock-smith training and supplies, automotive key codes, discount programs, and a $1 million Client Protection Bond for members of the RISC Compliant Agent Network. RISC has the only state licensed school that develops training and certification programs exclusively for the collateral recovery industry. For more information, please e-mail RISC at services@RiscUS.com, call 866-996-7472, or visit our website at www.RiscUS.com.
Be safe,
Joe Taylor
Vice President
Director of Education
RISC