The California Association of Licensed Repossessors (CALR) has been busy imaging all documents from the 1950's to current. This includes Membership directories, CALR Newsletters, Board Meeting Minutes, Legislative changes and the CALR Laws Rules & Regulations booklets just  to mention just a few.
The oldest document is from 1951 titled "Bureau of Private Investigators and Adjusters Rules and Regulations" This 8 page booklet talks about licensing.
The oldest Membership Directory is from 1967.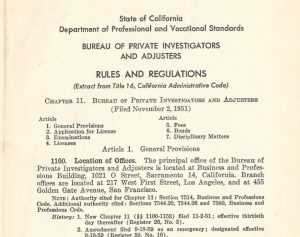 We hope to bring you more of these amazing documents in the future. If you have any old "News Letters" or " "Directories" laying around we would love to borrow them to be imaged. Please let us know, just send us an email to info@calr.org   Thank You!
At CALR we welcome everyone to join. Help us, help you, to get the laws changed and in place for your business. Remember all states look at California when adjusting or updated laws throughout the nation.
Membership is easy, just visit www.CALR .org and click on the "Join" tab. Our online membership directory is searchable to the client by their debtor's zip code nationwide. We also offer Education and hands on safety training at our Annual Convention.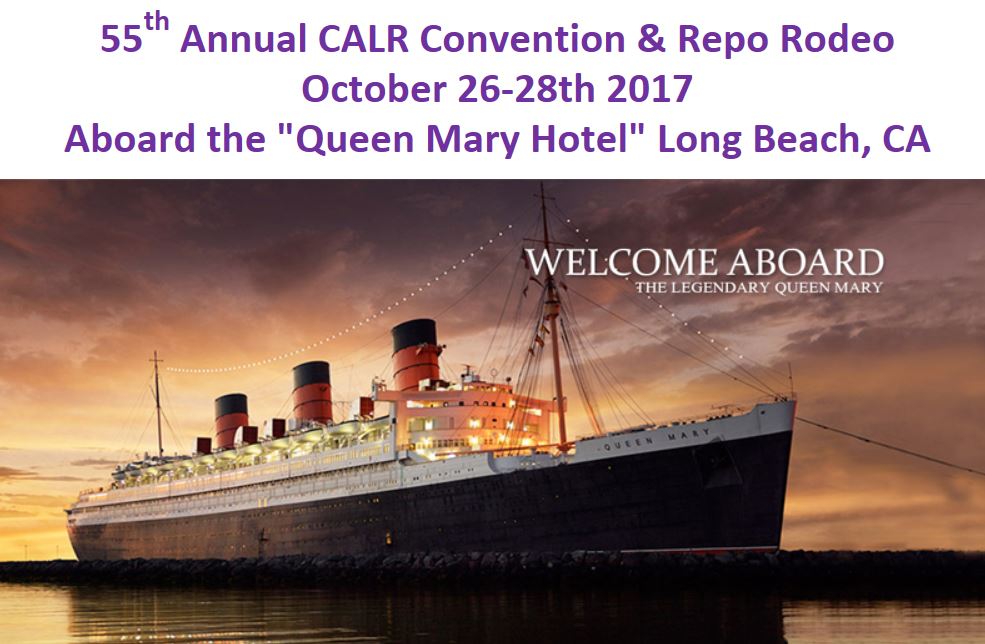 Save the date! CALR's 55th Annual Convention will be held at the Queen Mary Hotel in Long Beach CA October 26-28th 2017. The CALR Repo Rodeo will be held Saturday the 28th!
Sincerely,
CALR President
Marcelle Egley