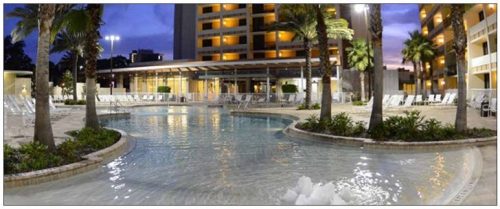 OCTOBER 18TH – 20TH 2017
The 2017 Allied Finance Adjusters Midyear Meeting will be in beautiful Orlando Florida, registration is open but space is limited so book your reservation soon. Come for the world class training Allied Finance Adjusters is renowned for and stay for a trip to Disney World.
This newly remodeled hotel is the only Holiday Inn within the WALT DISNEY WORLD® Resort, with 323 rooms and an inviting beach entry pool makes this unique Walt Disney World® location the perfect place to stay.
The Holiday Inn in Lake Buena Vista puts you in the center of it all. Because it is located within the Walt Disney World® Resort, the hotel is just a short walk from everything the Disney Springs™ Area has to offer, as well as several Orlando attractions, Disney Golf courses and shopping.
Included in your stay:  Free Wi-Fi (room and resort), No resort fee, Round, Walking distance to Disney Springs, Complimentary shuttle to all Walt Disney World theme parks (every 30 minutes) and more! AFA Group rate rooms only $99.00 per night which the hotel has offered this rate three days before and after our meeting dates!  (Room Block is limited reserve early) To make hotel reservations by phone call (877) 394-5765. Our group code is IEF
For more information visit our website:  www.alliedfinanceadjusters.com/midyearmeeting.aspx
Educational Speakers
Jim Clark – RSIG – Drivers Safety and Safe Towing Practices (Certificate of Completion Provided)
Bob Blanchfield – Robert Blanchfield Law firm – Overtime Employment Laws
Mike Peplinski – Harding Brooks Insurance – State of the Insurance Industry
Dan – Locksmith Resource – Locksmithing and trouble shooting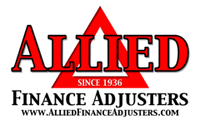 Allied Finance Adjusters (AFA) is the largest, not-for-profit, national trade association of certified, insured and CFPB compliant recovery professionals. AFA has lead the industry as the first trade association to offer its members CFPB Training & ongoing continuing education. AFA Members are the most professional in the industry at locating and repossessing collateral on behalf of all lending institutions including, banks, credit unions, financial institutions, rental & leasing companies, buy here pay here, auto, truck and equipment dealerships. All new AFA Members must pass rigorous physical office inspections and background checks. All AFA members are independent professional business operators and are covered by the Hanover $1,000,000 fidelity policy. For more information please contact our home office (800) 843-1232. "Professionals Hire Professionals"