Hosted by: Recovery Specialist Insurance Group & Allied Finance Adjusters Conference Inc.
Press Release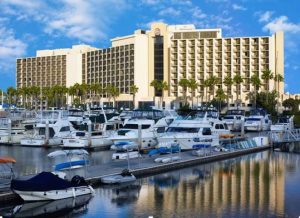 Are you concerned with 3rd parties tracking your every move?  Have you attended an Internet Profiling Course by Michele Stuart of JAG Investigations in the past 2 years?  If not, you should plan on attending the Education, Training, Trade & Networking event of 2017, hosted by Recovery Specialist Insurance Group and Allied Finance Adjusters Conference Inc.
Out of an abundance of caution, lenders are putting stricter requirements on debtor contact and data security for fear of 3rd party disclosure or privacy concerns.  But did you know there is talk of some clients beginning to require your employees to have an app on their phone where they can be tracked day or night… assignment by assignment?  What does this mean for 3rd party disclosure, when a client can see where your employees are at any given point and time?  Or when your employees activities are not being monitored by you their employer but by 1 if not more 3rd parties with no employer/employee relationship?  Who is responsible for protecting your employee's information?  What can the client or 3rd party do with the information on where your employees are?  Come to the seminar and talk more about this issue with 500+ of your closest fellow industry members!
And when your employees stage a protest, since that's what we do know… protest over everything that is viewed as unfair, will you know how to de-escalate the situation?  How about when the debtor comes to redeem their property and doesn't want to pay the fee you are legally allowed to charge?  Do you know how to de-escalate that situation?  When you come to the 2017 RSIG & Allied Education, Training, Trade and Networking event you will!  Jack Schaffer retired FBI behavioral analyst is an expert on verbal and non-verbal communication and will give you the tools and skills necessary to evaluate these situations and to de-escalate them – protecting your employees and the client's brand!
All of this and much more industry driven content will be provided at this "Don't Miss" industry event.  With over 500 historically proven in attendance, the hotel room block will fill quickly, so get registered today.  How do you register? Visit: www.rsig.com click the "Click Here to Get Started" link or go to http://www.alliedfinanceadjusters.com/AnnualConvention.aspx for more information and to get registered today!
In honor of Valentine's Day and because we would LOVE to see you in San Diego, use the Promo Code LOVE30 to receive $30 off your registration fees!    Who should come? Repossessors who work in this dynamic field day to day, regardless of their industry affiliation are welcome to attend and lenders are encouraged to attend.   Over 500 verified in attendance in 2013, 2014 & 2015.  With the changes in our industry 2017 looks to draw even more people for this 3 day Don't Miss Event.  There is power in numbers!  People join groups to feel part of something bigger than themselves and to share in and grow from challenges and experiences that they have in common.
Join us at this education, training, trade and network event to see what being a member of Recovery Specialist Insurance Group (www.rsig.com / 703.365.0199) and Allied Finance Adjusters Conference Inc. (www.alliedfinanceajdusters.com /  800.843.1232) can do for you.  If you don't go… you won't know! http://events.constantcontact.com/register/event?llr=nbbsy7cab&oeidk=a07edpn4zhb41c07952