The mysterious anti-repossession forwarding group, Anonymous has created a humorous but fact filled video explaining the current state of the repossession industry. Albeit in the form of an animated narrator, the purposely formatted "Fairy Tale" entitled "Welcome to a Grim Fairytale About our Total Annihilation" does a good job of explaining the history of repossession forwarding, it's effects on the industry, presumed
motives and most especially, the legal opinions of the Forwarders and their alleged standing with the Fair Debt Collections Practices Act (FDCPA).
Anonymous feels these are the weak links in the process that compromise compliance to Lenders and explain how this could be played out should the "Big Green Ogre" of the Consumer Financial Protection Bureau (CFPB) become more engaged in reviewing the roles and processes of the industry.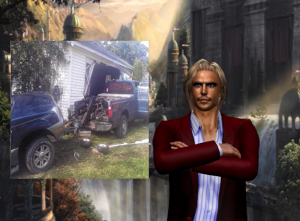 Whatever your opinion on the topic is, this is a worthy 20 minute video and really picks up steam around minute 10.