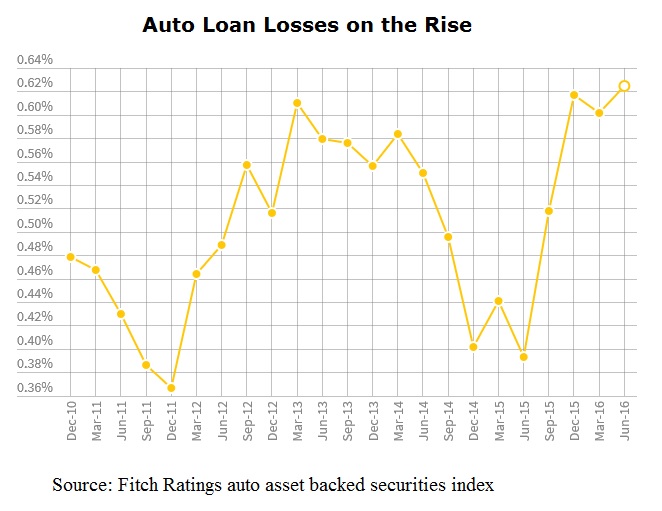 Banks' loan losses from car financing have risen to a six-year high, new figures show, as the patchy labor market and the mining slump causes more borrowers to fall behind on their payments.
Fitch Ratings says the proportion of automobile loans that suffered a loss after lenders sought to repossess the vehicle rose to 0.62 per cent in the June quarter, the highest level since the index started in 2010.
Even though the loss rate is relatively low – it has risen about 10 basis points in the last year – the credit ratings agency expects higher losses for the rest of 2016.
Major banks have also confirmed that a higher share of consumer borrowers are in default in recent months, with the trend most apparent in mining areas.
However, separate figures this week showed new car sales continue to grow strongly. A record 1.178 million new cars were sold in the year to August, with sports utility vehicles accounting for 46.7 per cent of the sales, Federal Chamber of Automotive Industries figures showed.