Celebrating 80 Years! Allied Finance Adjusters Annual Convention
May 17th – 20th 2016
The Westin Savannah Harbor Golf Resort & Spa, Savannah, GA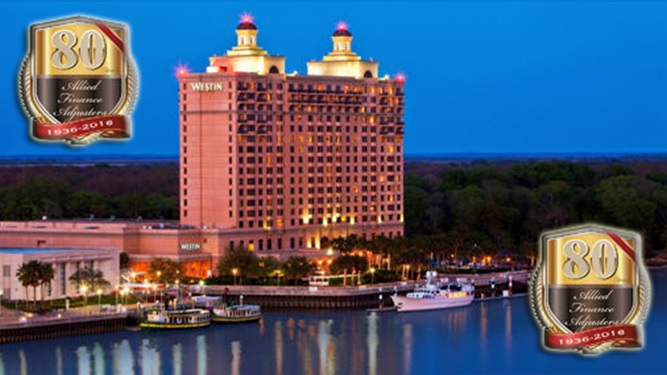 Come out for Allieds' amazing education and enjoy some relaxation too, play a round of golf at their onsite course, enjoy the Savannah River walk for some exciting nightlife or take a riverboat tour up the historic Savannah River.
Become A Member Today and Attend the AFA Annual Convention for FREE!
Unlike the other trades AFA does not build into their annual dues an annual convention fee. Why would you pay for something you may not attend! Become a member in the first quarter of 2016 and your attendance fee is waived. That is a $200.00 savings!
Request today at: www.alliedfinanceadjusters.com/AnnualConvention.aspx
"Come be a part of the Oldest, National, Not-For-Profit trade to our industry"
AFA has the most reasonable annual membership fee than any national trade to the repossession industry!
Become A Member Today! The 2016 AFA Membership is only $1,350.00
2016 – CELEBRATING 80 YEARS
The real "Truth in Advertising" AFA has no hidden charges or extra fees! Our "Flat Rate" annual membership dues are the most AFFORDABLE in the industry! The AFA board of directors voted years ago to remove the annual "AFA Convention" fee from the yearly renewal dues. Why should you pay in advance for an event you may not attend?
AFA is a true 501c Not-For-Profit trade association, established in 1936.
Our application process is fully automated and secure online! Our 3rd party vetting company will handle the inspection of your physical office and storage location. Don't fear the inspection! If you need to make changes to meet our strict requirements we are here to help!  Oh did we mention our non refundable background check and physical inspection fee is only $300.00 that is less than half of any other trade in our industry!
Allied does not allow phantom or ghost office listings on our website or in our membership directory. That means, one listing per member per physical office location. We don't need to appear larger than we are, because we are the largest period!
This year our association is celebrating its 80th Year!   That's right 80 Years, and for all applicants that apply and are approved from February 1st 2016 thru March 31st,2016 we will waive your convention registration fee. Come join us in celebrating… be sworn in as a new member, and take advantage of the networking opportunity with clients and other members. Trust me you will not be disappointed.
Need a client protection Bond we have you covered with our $1,000,000.00 CLIENT PROTECTION BOND.
Allied has more member benefits than any other trade in the industry. Here are two examples!

Vendor Transparency Solutions (VTS) Allied Finance Adjusters has partnered with VTS the independent leader in compliance monitoring and vetting. AFA Members receive a major discount with VTS to help you reach an even higher level of compliance.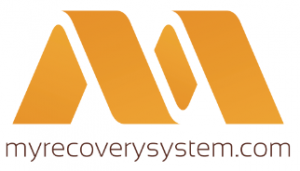 My Recovery System (MRS) Allied Finance Adjusters has partnered with MRS. The biggest question being asked is what is MRS? The simplest answer is in the name – "My Recovery System". It is a software solution that can and will be owned by its customers. Every company that signs up for "MRS Office Pro" will have the opportunity to purchase an equal share of the software system- it's that simple.
Join today, get involved and help us take back our industry! "The larger we are the louder our voice can be heard"
For more information visit our website at:
www.alliedfinanceadjusters.com/BecomeAMember.aspx
Kind Regards,
Barbara Scheele
Membership Chair
Cell: (941) 979-6573   Work: (941) 637-0157   Email: membership@alliedfinanceadjusters.com