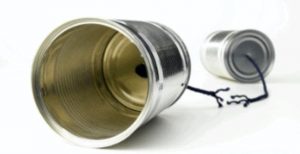 Washington, DC – 12 September 2017 – In a report published September 12th by the Consumer Financial Protection Bureau (CFPB), titled the "Supervisory Highlights, Issue 16, Summer 2017", the CFPB released their findings from examinations of "servicers" overseeing repossession agents and how repossessions are conducted. Through that work, they identified unfair practices relating to repossessions that had been causing wrongful repossessions of borrowers who had already brought their accounts to current statues.
The term "Servicers" and "Loan Servicers" is synonymous with Forwarders. Forwarders are being reported to be at fault for not cancelling repossession orders in a timely manner and are causing wrongful repossessions that represent an unfair practice according to the CFPB.
"Examiners found that one or more entities were repossessing vehicles after the repossession was supposed to be cancelled. In these instances, the servicer(s) wrongfully coded the account as remaining delinquent, customer service representatives did not timely cancel the repossession order after borrowers made sufficient payments"
The report stated that they had "directed the servicer(s) to stop the practice." In the unnamed Forwarder's response to the Examiners' findings, they "informed Supervision that the affected consumers were refunded the repossession fees and that they had implemented a system that requires repossession agents to verify that the repossession order is still active immediately prior to repossessing the vehicle, for example, through a specially designed mobile application for that purpose."
What the CFPB failed to call to light, is the loss of control that is created by the outsourcing of repossession management, which until recent year was a core competency of a collections department. Through the years, outsourcing has allowed large lenders to cut collections staff and save millions in payroll and benefits. Unfortunately, these savings come with an additional layer of communication necessary to relay critical information to the agents in the field that, as illustrated by the CFPB's findings, is the root of errors.