Come Celebrate CALR's 54th Annual Convention
October 27th- 29th 2016
Knott's Berry Farm Hotel
Families and kids of all ages are welcome!
This is a special time of the month for Knott's Halloween Scary Farm!
Limited supply of discounted Knott's Scary Farm "Haunt" (night tickets) &  Theme park discounted (day) tickets are available at convention.
Seminar keynote speakers:  (*Includes certificate of attendance)
*Eric M. North – NorthLegal; Bankruptcy, NOI, Collections and Military lending act
*Ron Brown – Eagle Group XX; Compliance, Situational Awareness & Confrontational Avoidance
*Mike Reiter – HAR Inc.; Field Operations and Safety Training
Art Stein – Stein Financial; Investing & Retiring
Jerry Desmond – Desmond & Desmond; Legislation & Law updates from the state capitol (Sacramento)
Updates on CFPB actions and Situational Awareness & Confrontational Avoidance Techniques (S.A.C.A.T.)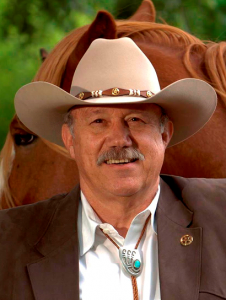 Ron Brown, a certified Instructor for the Council on Law Enforcement Education and Training (CLEET) and internationally recognized educator, will present a very timely and critical program designed for credit union management and office personnel which may save the lives of themselves and others.
You can pick up the newspaper daily and read about violent incidents every day from disgruntled employees, angry consumers, violent spouses and possible terrorist acts where the violent actions have occurred in a place of business… no business is immune to this type of danger.
Knott's Berry Farm Hotel Accommodations
Call 714-995-1111 Use promo code "CALR16"
Visit the "Events" page of the http://www.calr.org/website for more information! Clients Attend for FREE!
In 1961 The California Association of Licensed Repossessors (CALR) was incorporated.  CALR is composed of men and women who are dedicated to improving the Collateral Recovery Industry. Our purpose is to strengthen understanding between licensees, law enforcement, financial institutions, regulatory agencies and the consumer. We provide our members continuing education in the fields of public relations, business principles, professionalism, training and certification in the Collateral Recovery Industry.
California Association of Licensed Repossessors
P.O. Box 371368 San Diego, CA 92137-1368
Phone (619) 265-0525 / Fax: (619) 265-8659
Email: info@calr.org  / www.CALR.org