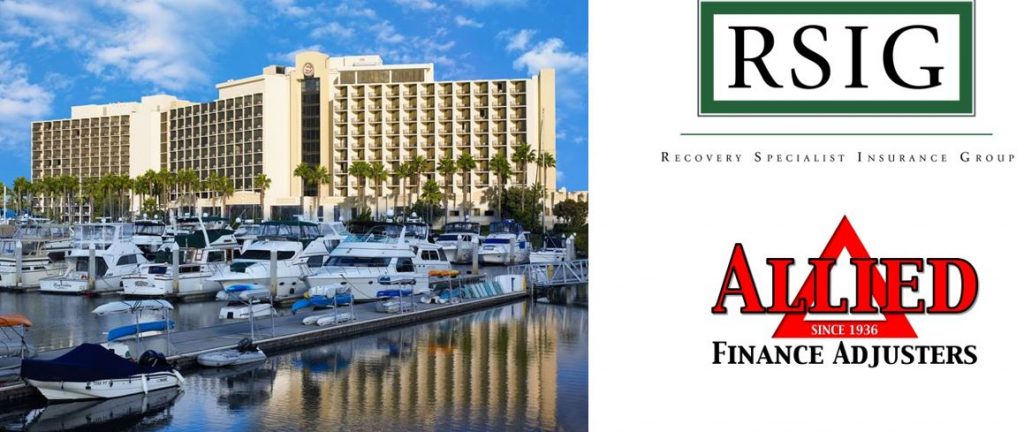 It was a beautiful week in San Diego as hundreds of RSIG and AFA Member gathered for the RSIG AFA Conference in San Diego. With the combined associations all in one place, the ball rooms were packed and I knew very quickly that this was going to be a stellar event.
Socializing with old friends and new are at least half of the value in these events and this was definitely loaded with some great times! I hadn't been to an association event in a couple of years and I definitely found the right one to attend! Within minutes of arriving I was quickly carousing in conversation with old friends and had the chance to talk with my old dear and departed friend Lee McDaniel's son Robert, who was now at the helm of his father's company, Eagle Adjusters as well as Luke Smith of MVTRAC and many others such as Michael and Lee from Detroit Wreckers Sales.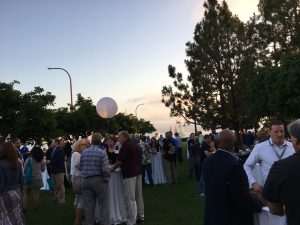 Wednesday started with event registration and aside from some formal board meetings, was led by a training seminar by Michele Stuart of JAG Investigations who helped teach attendees the ins and outs of social media and internet profiling, which are very important skills to sharpen for skip tracing skills and improving recovery rates.
At the end of the day, we all gathered outside the Hotel on the Bayview Lawn and enjoyed a cocktail reception overlooking beautiful downtown San Diego and Coronado Naval Station while vendors Dynamic Towing and Detroit Wrecker Sales demonstrated their equipment in the adjacent parking lot. Detroit Wrecker's show truck lit up like a carnival ride with its numerous lights and displayed a very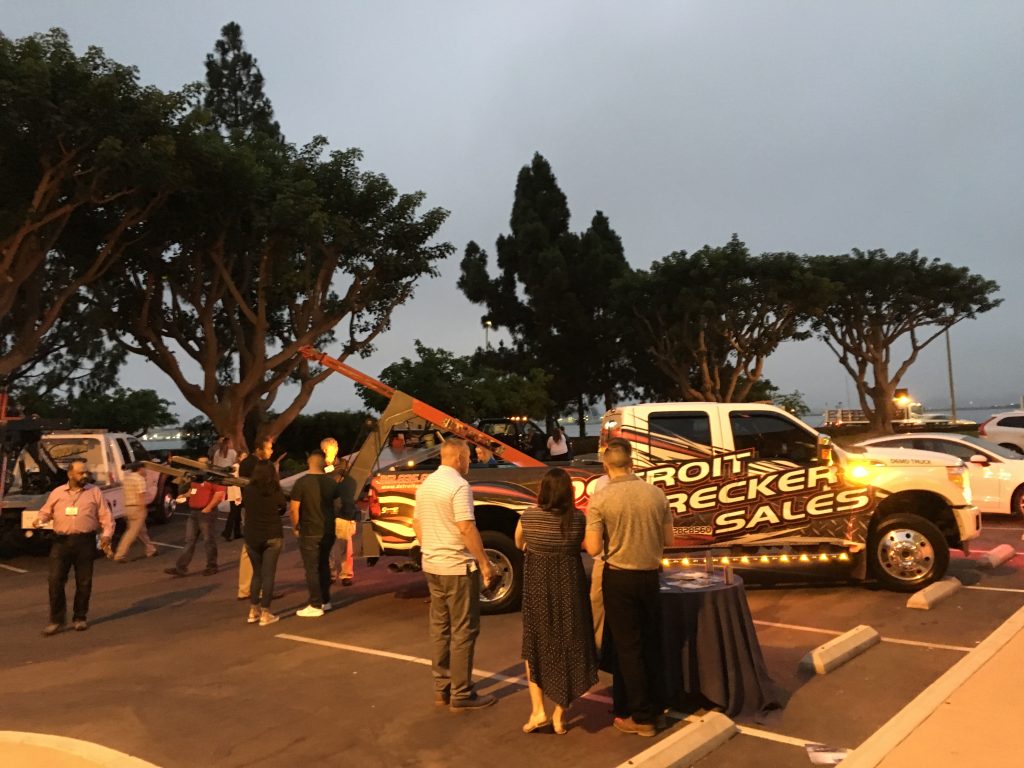 impressive set up of their "Hercules" slide in tow model.
Thursday was highlighted by an afternoon training session on behavioral analysis titled, "Behavioral Analysis to Keep You Safe" presented by retired FBI Special Agent Dr. John Shaffer, who now resides as an Assistant Professor at Western Illinois University. Dr. Shaffer spent a great deal of time illustrating behavioral "tells" and how they can be identified and used to keep dangerous situations from getting out of control. A skill which needless to say could be very beneficial in the driveways and parking lots of America where agents tend to meet borrowers under, needless to say, confrontational situations.
Thursday night was the Recovery Agents Benefit Fund (RABF) Fundraiser in the main ball room sponsored by Lighthouse Insurance Services
and a craft beer booth featuring a great variety of local brews sponsored by Recovery Database Network (RDN). There were autographed sports memorabilia from Hall of Fame athletes like Reggie Jackson of the A' and Yankees and Steelers Great Jack Hamm and some unique 1990 Coca Cola pin up girl photos auctioned off for the RABF.
On Friday, after adjourning from breakfast, we settled in for a presentation on actual legal claim cases filed, closed and in action presented by the go to legal advisor for the AFA and it's members, Machelle Morris, Attorney at Law. Surprisingly, some of the litigant agencies were actually in attendance and allowed to speak up for themselves on their cases. Of considerable notice was a claim in which the lender, who forwarded the account to another company, had actually filed suit against the assignee after the forwarder assigned their account to an untrained and unqualified agent who had assaulted a borrower. While several of the cases went poorly, such as the aforementioned, there were noticeable victories by agencies whose agents used patience, logic and care to avoid confrontation, damage and legal losses.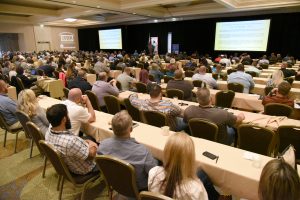 That afternoon's training was conducted by RSIG's very own Michael Howk, JD, who shared with the attendees some of his 30 plus years of skills acquired in the repossession and recovery industry in their NSC Professional Truck Driver Training & Certifications course. Passing attendees were issued certificates illustrating their qualifications which they can bring back to their offices and implement in the effort to display and exemplify their proficiency and commitment to professionalism and safety. Training pays off, not always in what you do, but in what you don't do that avoids accidents!
Amongst the training material, Michael shared some stories from the field, which many of you can relate to, regarding unprofessional lot inspectors who show up as chimney sweeps (hat and all), cowboys (with horses on trailer) and retirees with no industry or inspection experience. Such visits exemplify the shoddy hiring practices employed by some lenders to make the on paper appearance of vetting and compliance.
Immediately following Michael's training, Machelle returned for some updates on the CFPB and their future as it pertains to changes in Dodd-Frank proposed in the "Financial Choice Act". While not optimistic of it's passing, Machelle illustrated some of the new separation of powers and increased congressional oversight the bill would create. Unfortunately, the lobbying powers of the affected agencies, DFI, NCUA and provisions to gut the Fed's ability to conduct monetary policy, create strong headwinds against it.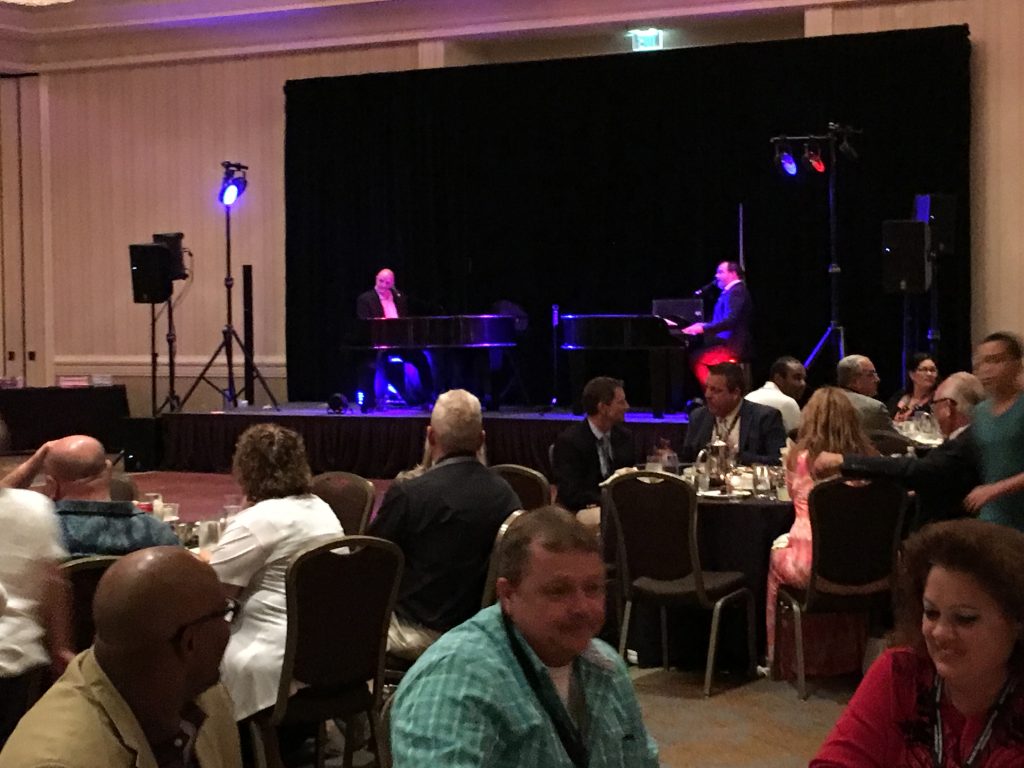 Dinner and Awards
Friday night's Dinner and awards ceremony was definitely a highlight of what was a great three days. During dinner, several waiters and a waitress broke out in song and serenaded the crowd with some old school songs as they weaved their way through the audience and provoked some impromptu dancing and embarrassing moments, but it was all in good fun.
After dinner, RSIG and AFA rolled out the awards! RSIG in particular, had some incredible awards for some agencies that had been with them for decades and even more impressive, some that had gone over 20 years without a single claim!
RSIG Long Term Member Awards
| | | | | |
| --- | --- | --- | --- | --- |
| Company | First Name | Last Name | State | Years |
| Southeastern Recovery | David | Hughes | Alabama | 26 |
| Hornes Recovery & Towing | Rowland | Horne Jr. | North Carolina | 26 |
| Eastern Services, Inc. | Edward | Marshall | New Jersey | 26 |
| Credit Adjustment Inc. | Herbert O. (Bud) | Ernst | Arizona | 25 |
| Clark Recovery | Jim | Clark | Tennessee | 25 |
| Omni Recovery Services of Alabama, Inc. | George (Bud) | Wilkins, Jr. | Alabama | 25 |
| All Pro Recovery Ser. | George | Mollenberg | California | 23 |
| Metropolitan Rec. Bur | Herbert | Dougherty | New Jersey | 23 |
| With Out Pink Slip | Quentin | Gutierrez, Jr. | California | 23 |
| Acadia Recovery Inc. | E. David | Wescott | Maine | 22 |
| Bankers Collection Company | Craig | Chausse | Alaska | 21 |
| SNARE Inc. | Danny | Campbell | Massachuttes | 21 |
| Smart Choice Auto Recovery | Alden | Seitzer | Pennsylvania | 21 |
| American Recovery Specialist of Western PA | John W. | Curnow | Pennsylvania | 21 |
| Lone Star Recovery and Adjusters, Inc. | Lisa | Hird | Texas | 21 |
| Talon Auto Adjusters | John | Heinkel | California | 21 |
| James Aloi Private Investigator | James | Aloi | Florida | 21 |
| United Recovery Bureau | David Scott | McLaughlin | Alabama | 20 |
| All American Recovery of Jacksonville | Tommy | Carter | Florida | 20 |
| Nationwide Recovery Service Inc. | Scott D. | Barker | New Hampshire | 20 |
| Southwest Recovery Bureau | Donna | Green | Texas | 20 |
| Rapid Recovery, Ltd | Steve | Valentine | Washington | 20 |
RSIG Claim Free Membership Awards:
| | | |
| --- | --- | --- |
| With Out Pink Slip | Quentin Gutierrez, Jr. | 23 |
| United Recovery Bureau | David McLaughlin | 20 |
| All American Recovery of Jacksonville | Tommy Carter | 20 |
| Washington State Rec Svc of Bellingham | Stephen Ball | 18 |
| James Aloi Private Investigator | James Aloi | 16 |
| Amer Rec & Investigations of Savannah | Randy Edmondson | 16 |
| George's Asset Recovery Services, Inc | George Margelos | 15 |
| Top of Texas Recovery | Edward Cantu, Jr | 14 |
| B&B Auto Recovery, Inc | Bryan Bond | 14 |
| Jerry Crawford Adjusters, Inc | Bernard Porter | 14 |
| Lone Star Recovery of Laredo | Rosa Lugo | 13 |
| Anytime Recovery Company, Inc | Jeannette Schaan | 13 |
| Victory Recovery Services | Tori Talbot | 13 |
| Acadia Recovery, Inc | David Wescott | 11 |
| Talon Auto Adjusters | John Heinkel | 11 |
| Dayton Auto Recovery, LLC | Paulette Adkins McQuerry | 11 |
| County Wide Recovery | Scott Schweizer | 11 |
| Bankers Collection Company | Craig Chausse | 10 |
| American Asset Rec Co of Cleveland | Lewis Szanyi III | 10 |
| Fast Action Recovery | Walter Huff | 10 |
| Tri State Recovery of OK, LLC | Steve Rowe | 10 |
| Capital Auto Recovery Services, LLC | Matthew Schreiner | 10 |
| BIDS of Lake City, Inc | Jackson Berry | 10 |
| K&D Recovery | Donald Kimbrough | 10 |
| Recovery and Auction Services, Inc | Andrew Hooper | 10 |
| American Auto Recovery Inc | Charles Midgett | 10 |
AFA Awards
George R. Badeen Award …Barbara Scheele and Carl Purvis
Leo L. Howe Award…Chuck Cowherd
Paul J. LeLeu Achievement Award…Vinnie Payne
Behind the Scenes Award…Salvatore LoDico, Bryan Finn
Golden Achievement Award…George R. Badeen
Vendor of the Year Award….Dynamic Towing & Equipment & Mfg/Anthony Gentile
The party finished with a pair of very talented and entertaining dueling pianist who took requests and ran their own spin on them dragging audience members in to sing or dance as well. Their awkward renditions of "Baby Got Back" and "You Shook Me All Night Long" are still resonating with me in an odd way! I would be remiss not to spotlight Quentin Gutierrez, Jr. Owner of Without Pink Slip out of Downey, CA. for his Elvis-like dance moves to "Blue Suede Shoes." Sorry Quentin, I couldn't resist! IMG_2018
As usual, there were so many old friends there and so many new friends made. Getting back into the company of my readers and the leaders of the repossession industry always humbles me in the fact they you are all so welcoming and open. Thank you to RSIG and AFA for inviting me and I hope to see you all again very soon!