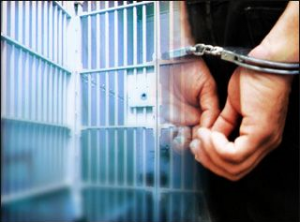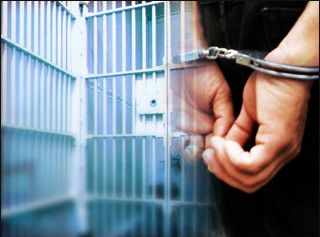 Alexander City, AL – 6 August 2017 – Charles Steven Denney, 34, and Matthew Wayne Denney, 27, both of Alexander City were arrested following an attempted automobile repossession and the ensuing chase with law enforcement in downtown Alexander City.
"Charles Denney was arrested for attempting to elude, possession of marijuana second, possession of drug paraphernalia and impersonating a police officer," Alexander City Police Captain Mario Hodge said. "Matthew Denney was arrested for possession of marijuana second, possession of drug paraphernalia and criminal use of defense spray."
The charges stem from where the Denneys were attempting to repossess a Chevrolet pickup truck in the Five Points area Thursday.
Witnesses at the Five Points scene described a fight between two males, one of which wearing a blue shirt with "agent" written across the back.
It was in this skirmish that the defense spray was used.
"It appears the repo guys pepper sprayed him (victim)," Hodge said Thursday.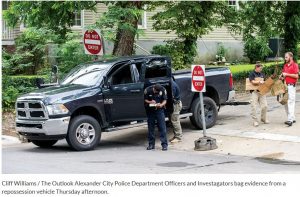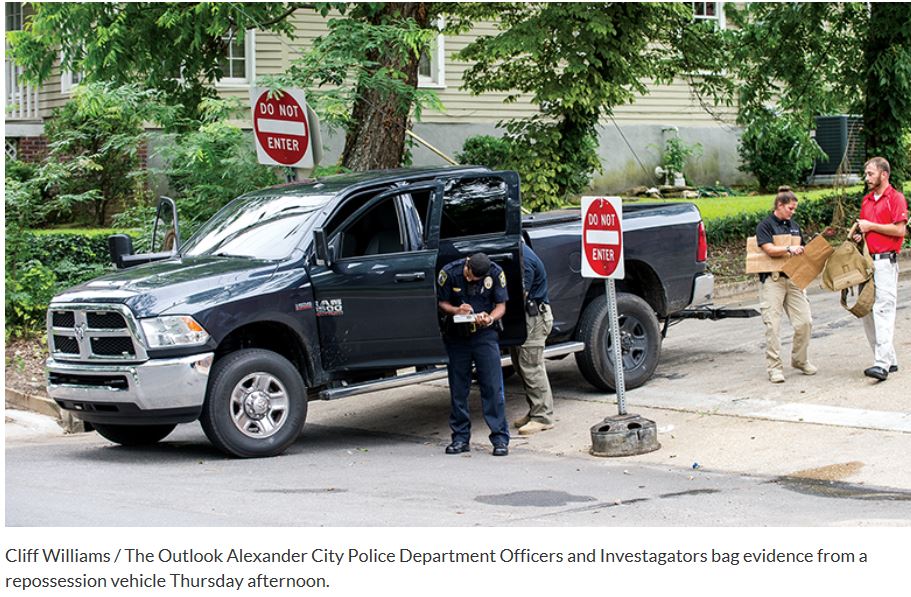 From there they left the scene as police were approaching.
Police scanner traffic indicated a truck was chasing another truck.
The following chase went through town before law enforcement stopped the vehicles just before Madison Street behind the Bud Porch Center.
After the Denneys were taken into custody, police investigators removed two handguns, two bulletproof vests, two walkie talkies and a can of pepper spray.
The victim who was peppered sprayed at Five Points was allowed to drive away.
Source: The Outlook.com