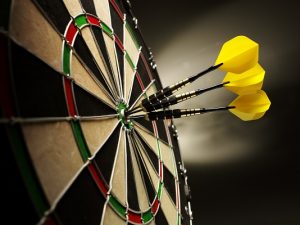 EDITORIAL REBUTTAL
In our initial editorial titled "Santander Demands CARS Certification – The Contingent Fee Contradiction" we addressed the issue of Santander/Chrysler demanding that all of their approximate 700 agencies be CARS Certified. While our initial editorial did not place any blame on RISC, CARS or Joe Taylor, Stamatis Ferrolis or Mark Lacek, their editorial responses written by Taylor and Lacek focused solely upon their defense. It seems like either they missed the point or perhaps they need to justify Santander's decision based how CARS and RISC would be impacted if Santander accepted other sources of certification.
This is not an issue with CARS or RISC. This is a much larger issue which stems from unreasonable Lender/Client demands. Can any repossessor even suggest that by meeting Santander's demands on this issue, or any other, that they would be guaranteed to receive one thin dime in compensation? No, they can't because there is no "upside". Just one more hollow Lender demand predicated on their whims and sole interest.
Many repossession agencies have agreed with our position on this to the point that if Santander maintains this demand, they will have no agencies to cover one of the largest states in the nation. If you're on the fence about whether or not you will comply, you're not alone. If you say "NO!", you will not be alone. If you say "Yes", expect more demands with no pay increases…or in cases where you are working accounts contingent, no pay at all. The choice is ultimately yours.
While the published rebuttals seen here may be  done with this topic, work will continue to educate Santander and any other lender/client who attempts to require a single source for training and education when there other quality options that the industry and different states that require it have embraced and endorsed.  In the repossession industry there are more issues to address and we're just getting started!
Kevin Armstrong
Editor, CUCollector.com
Allied Finance Adjusters (AFA)
American Recovery Association (ARA)
California Association of Licensed Repossessors (CALR)
Time Finance Adjusters (TFA)
Recovery Specialists Insurance Group (RSIG)
Texas Accredited Repossession Professionals (TexasARP)