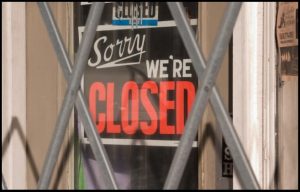 EDITORIAL
As the repossession industry continues to experience downward price pressure and continuous unreasonable demands from lenders and forwarders, we are saddened by the closing of yet another repossession agency. Below is a recent post made by the owner of one such agency.
Fellow owners I'm DONE. I got in this business when I was 21 years old and was getting paid MORE per repo, fuel was .88 cents a gallon insurance wasn't even ten thousand per year and a brand new rollback was $52k. Trucks are now $100k fuel is 2$ @ a gallon, insurance is $60k and repo fees are down and now they have stripped us of any way to earn.
We can't charge for anything including they all want an outside invoice for a flatbed fee, they are refusing dolly fees. Want us to leave cars, tell debtors to hide cars, treat us like shit, disrespect us, spit on us, don't skip can't skip send 10 address's then get shitty when you won't run them.
Again let me reiterate I'm DONE. Banks are more than welcome to find someone else to shit on but it won't be me ever again. So with a heavy heart and a saddened face I will be locking my office for the last time tonight. Selling all my trucks and moving on to a new life.
I'm hoping for a normal job where when I punch that clock at 5 pm I can flip the bird and just not care. I'm so ready for a life of no negativity or stress. I wish you all the best of luck I hope shit turns around for those of you still doing it. It's just not for me anymore.
Clifford Hampton
Absolute One Recovery
Mexico, MO
While this statement was made in writing, many other long time industry professionals are making similar decisions to leave the industry and find greener pastures. Unfortunately, this will become a common occurrence unless the industry unites in opposition of low fees and unreasonable lender demands without adequate compensation.
Kevin Armstrong
Editor
CUCollector.com