Press Release 
Grandville, MI– February 2, 2017 – Loss Prevention Services, LLC, an industry leader in repossession and skip tracing services, announced today that it has chosen MBSi Corp. (MBSi) as its assignment and compliance management solution. Throughout this next year, LPS will transition their assignment management platform to Recovery Connect (RC), MBSi's next generation assignment platform.  In addition to adopting Recovery Connect, LPS has also chosen to adopt MBSi's Compliance Made Easy ("CME") suite of compliance platforms, as well as MBSi's full vendor compliance management services. This decision allows LPS to integrate assignment and compliance management into one system. LPS and their clients will be provided with unprecedented transparency and analytics to create the best results in the most compliant environment available today.
LPS strives to maintain the highest compliance standards in the industry, both internally and with its national vendor base.  With today's announcement, that goal has been taken to a new level. The combination of RCM and CME not only provides line-of-sight into the compliance status of each agent, but also ties compliance standards down to the assignment level to ensure that vetted, trained, and qualified agents service each assignment.
In addition to improving compliance for their vendors, LPS will now be able to provide their clients with real-time transparency and unprecedented data analytics. With RCM Recovery data, Condition Reports and client updates will be instantly available to LPS clients, providing the critical information and unprecedented analytics necessary to make timely decisions regarding their collateral.
"We have partnered with the MBSi team and their RCM & CME products to move Loss Prevention Services, LLC and the industry forward.  MBSi's progressive solutions facilitate our vision of utilizing the latest technology to make the collateral recovery process more productive for our clients and vendors.  We look forward to continuing our quest to be a consultative resource to lenders and the agencies we work with to provide excellence in service, compliance and growth," says, David Cowlbeck, President and CEO of LPS who has spent more than 20 years in the industry using every system, including proprietary internal systems.
"I have had the good fortune to work with David for many years, and am very excited to be able to offer these products to LPS.  David and his team at LPS understand and appreciate the vital role that technology can play in running a recovery business.  We look forward to providing LPS with the right set of tools to do the job they do best." stated Cort DeHart, Manager of Corp. Strategy for MBSi.
In addition to adopting the MBSi solutions, LPS has also chosen to increase training and education for all of its internal employees and vendor network. LPS has chosen Recovery Industry Services Company ("RISC") (www.riscus.com). Their industry standard CARS (Certified Asset Recovery Specialist) training program allows LPS to provide its agents with continual education on the ever-changing compliance requirements of the auto repossession industry. Because MBSi is fully integrated with RISC, LPS will be able to verify CARS certification in real time on every assignment.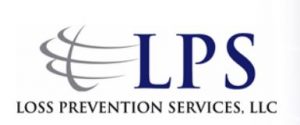 About LPS Recovery
LPS Recovery Solutions (www.lp-services.net) is one of the nation's top full-service automotive consolidation companies. LPS utilizes industry-leading technology to track and repossess assets faster. LPS provides solutions such as skip locate, repossession, and remarketing services. LPS's nationwide network of contracted and licensed agents ensure the most efficient recovery of assets.

About MBSi
MBSi Corp. (www.mbsicorp.com) is the leading software provider in the repossession industry and has developed a suite of innovative solutions that connect every phase of the repossession lifecycle into one ecosystem. Since its inception in 2009, MBSi has partnered with auto lenders to develop the most advanced repossession management resources and compliance tools. The resulting platforms of iRepo, Recovery Connect Mobile, and Compliance Made Easy empower the auto repossession industry to maximize efficiency and mitigate risk.
About RISC
RISC (Recovery Services Industry Company, riscus.com) specializes in providing services for the collateral recovery industry. RISC is also dedicated to advocating for all of the industry's professional practitioners. The organization also provides training and certification for collateral recovery specialists through their subsidiary, RISC Educational Systems. RISC aims to provide their clients with the most innovative products, education, and services on the market.