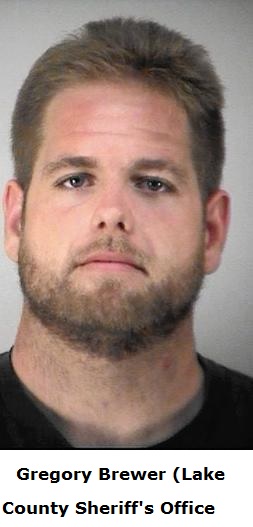 Mount Dora, FL – 25 March 2016 – A scene likened to a repo reality show played out in Mount Dora Wednesday, when a man was arrested for pulling out a gun when he realized his car was being repossessed, deputies said.
When Gregory Brewer, 25, saw his car about to be towed away, Brewer stormed out of his residence screaming for the man to drop the vehicle, a sheriff's arrest affidavit states.
The repo man got into the tow truck, which was clearly marked that it was used for a recovery and repossession business, and tried to drive away. Brewer attempted to block the tow truck, and pulled out a polished, semi-automatic handgun, and held it in a "threatening manner," deputies said.
The victim called the police.
When deputies arrived and asked Brewer if he was armed, he said "…I put it back in the house when he called the cops." He continued, "I have a concealed weapons license and I can defend my property," records show.
Brewer, in an email to the Orlando Sentinel, said that the tow truck was unmarked, and that the driver struck Brewer with the vehicle. He said he was hospitalized, and the driver caused more than $1,000 in damage to his property.
Brewer said the truck ran over a pickup bed for a "project truck" as well as some of his mother's pottery supplies.
Brewer never pointed the weapon at the victim, nor threatened him, however the victim feared that could change had he not called police, the affidavit states.
"I'm allowed to defend my property," Brewer told investigators. He later said he pulled the gun so the victim wouldn't take his car.
The gun was never located.
Brewer was booked into Lake County Jail on charge of improper exhibition of a firearm, jail records show.
Source: Orlando Sentinel