FOR IMMEDIATE RELEASE
Las Vegas, NV – December 30, 2015 – The National Credit Union Collections Alliance (NCUCA) is pleased to announce its 2nd annual conference to be held at the MGM Grand in Las Vegas, March 16 – 18th, 2016. The conference brings together over 200 attendees from credit union collections departments and senior management as well as business experts serving the collections industry. It is the only nationwide conference specifically for the collections segment of the credit union industry.
The conference will be highlighted with a keynote from Richard L. Ensweiler, CEO/President of Cornerstone Credit Union League. Additional speakers include: Eric North, Attorney, Moore, Brewer, Wolfe, Jones, Tyler & North; Dwight Johnson, Chief Economist, California & Nevada Credit Union Leagues; Alana Anaya, Esq., Principal/Owner, Anaya Law Group; Joseph M. Welch, Esq., Attorney, Buchalter Nemer; Ken Evancic, Vice President, Resource Management Services and Diana Dykstra, President/CEO, California & Nevada Credit Union Leagues. Hot topics will include the current state of the credit union collections industry, discussions of best practices and updates on new regulations and laws affecting credit unions. Additionally, there will be breakout sessions, allowing for networking and sharing of resources and ideas amongst the attendees.
"Credit Unions are resource challenged compared to the bigger banks and finance companies," notes Art Sookazian, NCUCA President and Los Angeles Federal Credit Union Vice President, Special Services. "However, as a group of nationwide credit unions, we can come together and share best practices, networking, and communication. With the much needed nationwide collections network for credit unions, the basis of the NCUCA's organization became a very natural beginning to the improvement in credit union collections."
The NCUCA, organized in early 2015 with the goal of improving resources and efficiencies amongst credit unions collections employees and management nationwide. Lead by a board of directors representing credit unions across the country with the aim of developing low cost educational services and assisting in identifying efficiencies. The conference is presented in partnership with Los Angeles Federal Credit Union; Silver State Schools Credit Union; County Schools Federal Credit Union; Southwest Financial Federal Credit Union; Alta Vista Credit Union; Rio Grande Credit Union; First City Credit Union; Wescom Credit Union; InTouch Credit Union; Vantage West Credit Union and Firstlight Credit Union, all of whom were founding board members.
To register for the 2nd annual NCUCA conference visit ncuca.com. The cost is $225 for credit union employees and $450 for business partners, which includes attendance to all conference events and some meals. A special room rate of $109 per night for attendees is available. Please contact MGM Grand for booking details at 877.313.5757.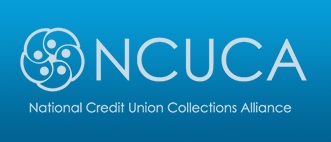 ###