PRESS RELEASE
Los Angeles – 24 March 2017 – On March 15–17, 2017, the 3rd Annual National Credit Union Collections Alliance (NCUCA) was held at the Bellagio in Las Vegas and was attended by over 230 attendees from 130 credit unions and 26 states.  Of these attendees, 95% are in collections management. This upstart event has grown exponentially year over year and is now the premier collections event for the credit union collections industry.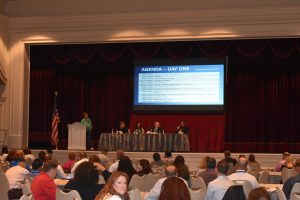 The 2017 NCUCA Conference, focused on Legal Updates, Bankruptcy, Collections, Collection Strategy & Metrics, and Industry Updates from the industry's leading speakers.  The conference opened with a Keynote Address from Dan Berger on Thursday morning and concluded Friday afternoon with presentations from Eric North.
The NCUCA, organized in early 2015 with the goal of improving resources and efficiencies amongst credit unions collections employees and management nationwide. Lead by a board of directors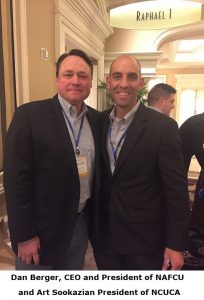 representing credit unions across the country with the aim of developing low cost educational services and assisting in identifying efficiencies and best practices.
The conference is presented in partnership with twelve credit unions; Los Angeles Federal Credit Union, Credit Union of Texas, County Schools Federal Credit Union, Northrop Grumman Credit Union, Alta Vista Credit Union, Rio Grande Credit Union, First City Credit Union, Texas Dow Employees Credit Union, Tulsa Federal Credit Union, Vantage West Credit Union, and Resource One Credit Union.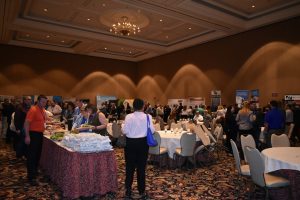 Purpose: the purpose of the NCUCA is to bring credit unions together under one platform, on a nationwide scale to leverage the aggregate power of credit unions, allowing for networking, best practices, and education.
Background:  The NCUCA was formed in 2015, our first conference was held in Dallas and since that time we have grown exponentially by at least 30% per year.  We have partnered with four credit union leagues across the nation. We project by 2019 we will have over 250 credit union attendees and 150 vendor attendees.
Next year, our conference will be held at the Venetian Las Vegas, April 4-6, 2018.    www.ncuca.com