FOR IMMEDIATE RELEASE
Litchfield Park, AZ – July 13, 2015 – Good morning everyone!. Don't forget there are still two NorthLegal conferences coming up in the next few months!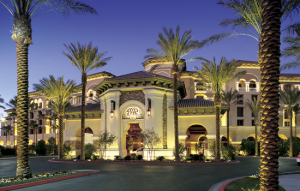 The new NorthLegal Collections Conference, which will be held just outside of Las Vegas from August 10-13, will provide training regarding basic and complex laws and regulations affecting the consumer finance industry, including (but not only) the Fair Debt Collection Practices Act, the Consumer Financial Protection Act, unfair and deceptive acts and practices laws, the Fair Credit Reporting Act, the Servicemembers Civil Relief Act, the Telephone Consumer Protection Act, and 1099-C reporting rules. During that program we will also discuss relationships with collection agencies, repossession agencies, lawyers and other third party business partners. We've been asked to do this program for years, and here it is. We have a good sized crowd already signed up, but there is still room if you would like to register. You can download a PDF with information about this program by clicking here.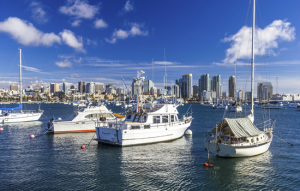 In September, the NorthLegal Advanced Bankruptcy Conference will return to San Diego, California, for its third year. During this program we will talk about all aspects of consumer bankruptcy (and a little about business bankruptcy), but with the assumption that those in attendance already understand the basics. The program will include a discussion about exemptions, case conversions, your options for dealing with long delays, handling unreaffirmed debt, repeat filings, reaffirmations (how to get them; how to complete them), denial of services (what you can and cannot do), lien cramdowns and strip offs in Chapter 7 and Chapter 13, and even a little about Chapter 11, and a lot more.
Additional information about both programs is available at northlegal.com. I hope you will consider joining us.
Meanwhile, you might want to reserve July 28 on your calendar for a new NorthLegal webinar. More information about that will be sent tomorrow!
P.S. There will be a Business Parters' Reception on Tuesday evening at each location. Those interested in participating as attendees or as business partners may obtain more information from the group's website at www.northlegal.com or by calling (623)537-7150.
Speakers
The primary speaker for the conference is Eric North. Eric is a practicing attorney who has devoted his legal practice to representing the interests of consumer lending institutions for more than twenty-five years.
Prior to beginning the practice of law, Eric worked within various financial institutions in lending, collections, and operations departments, and managed several of those institutions. This experience allows Eric to bring practical, as well as "legal" information to those who attend his programs.
In addition to practicing law, Eric dedicates a significant portion of his time each year to the training of hundreds of consumer credit professionals throughout the United States through local programs presented on behalf of dozens of state and national trade associations, through monthly NorthLegal Webinars, and through the annual NorthLegal Bankruptcy Conference.
_________________________________________________________
NorthLegal Training and Publications
5115 North Dysart Road, No. 202-500, Litchfield Park, Arizona 85355