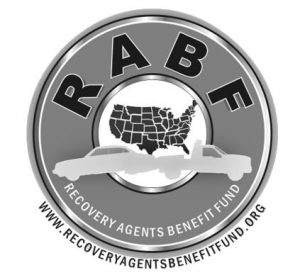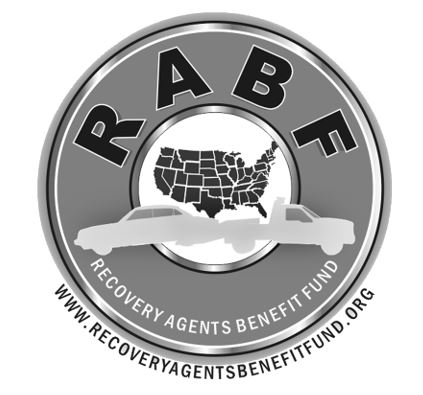 For more than 15 years the Recovery Agents Benefit Fund has assisted members of the repossession industry in some of their darkest times.  We have helped families who have lost their sole source of income.  We have helped families who have young children suffering from debilitating chronic illness or any parent's worst nightmare the death of a child.  We have helped families who did not have funds to bury their loved ones.
The RABF continues to serve as the industry's one true path to unification.  The RABF helps regardless of industry affiliation and in cases where there is no trade group affiliation at all.  Repossession industry vendors like Dynamic Towing Equipment and Manufacturing, come together to support the RABF through live auction event donations and raffle prizes.  At the most recent RABF live auction and fundraising event, more than $20,000 was raised; and while that number is significant, with an average disbursement of $5000.00 (a limit that had to be set due to limited funds being available) in the event of a repossessor's death, that amount will only allow the fund to assist 4 families.
The $5000.00 disbursement in the event of a repossessor's death had to be set at a time when individual donations to the fund slowed due to the downturn in the economy, but the demand on the fund didn't slow down.  While we know that $5000.00 in most cases does not satisfy the need, it does help to offset some of the immediate costs families face during their difficult times.  With the costs of funerals, medical costs and just understanding the cost of living when dealing with losing an additional or even in some cases a family's sole source of income, it would be our goal to be able to assist families with a disbursement of $20,000 or more in the event of a repossessor's death and to be able to help more when a repossessor is recovering from a health related issue or from being beat or shot, which has happened in too many cases.
Lenders and clients are also starting to support the fund, another way that the fund helps to bring all of those involved in the finance adjustment industry together.  Lenders like GM Financial, World Omni Financial Corp and Credit Acceptance Corporation are starting to provide annual donations to the fund to support the repossession service contractors that are essential to their collection efforts.  Other clients, like Primeritus provide the RABF an opportunity to fundraise at their agent networking annual event and others are also coming on board.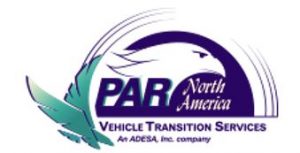 Jeff Sibbet, Director of Recovery Services for PAR North America reached out to the Recovery Agents Benefit Fund with exciting news of their support for the RABF at their recent Agent Networking Event and Golf Outing held in Indianapolis, Indiana in June; along with news of their planned continued support of the fund and this industry.  Many businesses donate tens of thousands of dollars to charitable groups every year as a result of corporate fundraising efforts for the positive impact on public relations and for the corporate tax benefits.   Sibbet expressed PAR North America's desire and intent to partner with the RABF in the future and we look forward to working with them on these endeavors!
At their golf outing this year, PAR North America announced a $5000.00 donation to the fund.  American Recovery Association participated in the check presentation at the event and the funds will be mailed directly to the Recovery Agents Benefit Fund in the coming days!
Each industry trade group has a representative who participates in an advisory committee for the RABF.  The advisory committee serves in a voluntary capacity and reviews each application for assistance, to ensure the Fund is acting in the best interest of the industry and in compliance with our stated purpose and filings with the IRS which allow us to maintain our charitable organization status.  As an independent chair of the committee, not affiliated with any one trade organization, John Michel of WebWeaver USA hosts the RABF webpage and oversees the committee's review of applications.
It is our sincere hope that more clients and lenders will follow PAR North America's lead and consider the Recovery Agents Benefit Fund for their annual charitable giving.  The repossession industry has changed dramatically over the years and decisions made by clients and lenders can often put repossessors directly in harm's way.  Contributing to the RABF is one way that clients and lenders can show their support for this industry that is so vital to theirs.
If you are a lender, client or industry supplier interested in donating to the RABF, we invite you to contact us at 703-365-0409 or via email to donations@recoveryagentsbenefitfund.org.  If you are an individual looking to make a single donation, set up recurring donations or to purchase $ 20.00 raffle tickets for the Slide In Unit donated by Dynamic Towing Equipment and Manufacturing go to www.recoveryagentsbenefitfund.org and click Make A Donation!
If you are attending the North American Repossessors Summit this week in Texas; there are more opportunities to support the RABF through raffle ticket sales and another auction with some wonderful sports and political memorabilia donated by Joan Hudson of Automobile Recovery Bureau of Louisiana!  Bring cash, check or credit – we take it all!  See you there!
With the entire industry behind us, be it with large corporate donations or with individual monthly donations, the Recovery Agents Benefit Fund can increase disbursements to families and continue to do the much needed work of helping when families need it the most!
The Recovery Agents Benefit Fund is a recognized 501c3 charitable organization (Tax ID: 26-4434353).  Approximately 96% of funds collected by the fund directly benefit members (and their families) of the repossession industry, with no director or advisory committee member receiving any sort of salary or compensation from the fund – each serving as a volunteer.  The remaining 4% goes to administrative costs to maintain the funds like state filing fees, shipping & printing costs,  and credit card provider processing fees.