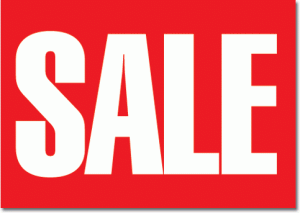 With everyone else holding sales this time of year, we thought we'd get in on it too.  The prices for most archived NorthLegal Webinars have been reduced from $160 down to $100 from now until January 5, 2018!  
Discounted pricing applies to a number of popular programs, including "Revised 1099-C and 1099-A Reporting: Changed Rules, Hot Issues" (recorded late last year, but still current and important) and seven others.  Click here to see the complete list.
These are archived programs, but if you have any questions after watching please feel free to give us a call.  Thanks!
Eric
NorthLegal Training and Publications, 5115 N. Dysart Rd, No. 202-500, Litchfield Park, AZ 85340
http://www.northlegal.com/