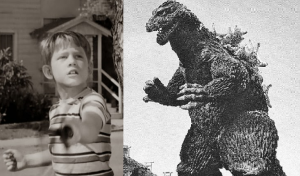 Lansing, MI – March 23, 2016 – Despite clear administrative and judicial rulings from 2014 & 2015, declaring PAR to be a "Debt Collection Agency" by definition under Michigan Law, PAR appears undaunted and continues in it's attempts to thwart any attempt to limit its doing business in the State of Michigan or be defined a debt collection agency under the existing rulings.
As evidenced by documents provided to CUCollector, correspondence to Michigan State Representative Anthony Forlini, Chairman of the Financial Services Committee, efforts are being taken to "repair this mess", as the letter states was quoted by Senator Rick Jones, sponsor of SB656 and SB657, which both attempt to place Forwarding Companies into a new category apart from Debt Collector or Repossessor and put them beyond the reach of the exiting categories which they had been out of compliance with.
All of this stems from earlier ruling in case#147150, Badeen V. PAR, Inc., that concluded that forwarding companies satisfy the definition of collection agencies. Since then, demands have been made that this ruling be enforced, which has met strong opposition as PAR has sunk unknown but clearly formidable assets into opposing in order to maintain it's business presence in Michigan.
Badeen continues to press back against these attempts by PAR and it's legislative allies to circumvent the existing laws and rulings but faces stiff opposition from a well funded PAR, who is clearly managing the legal ropes of Michigan well despite its earlier losses. Badeen asserts that any attempts to carve out a new category or definition of PAR and other like forwarders, creates a dangerous precedent in creating a subset of a financial consumer service unregulated and beyond the reach of existing consumer protection laws and thus endangering the public.
The linked documents illustrate the copious amounts of correspondence and efforts made by Badeen and company to stand up to these efforts.