FOR IMMEDIATE RELEASE: July 5, 2016 – Time Finance Adjusters (TFA), a national trade association for the automobile recovery industry, announced today a first-ever innovative partnership with Vendor Transparency Solutions to provide ongoing, verifiable continuing education for TFA members, their staff, and field agents.
"TFA has a long history of providing the best possible training and education for our members,", said TFA's Nicki Merthe, "and have demonstrated that at our yearly training events with top-tier industry educators like Ron Brown. This new initiative will provide deep, ongoing training to our members' entire staff on key legal and CFPB compliance issues."
TFA's arrangement will allow each TFA member and their staff access all of 12 continuing education modules at no cost to the member or their employees.
"Between the yearly training offered at TFA Conventions, and now real-time training offered 24/7 to our members and their staff, TFA will remain the best-trained, most knowledgeable repossession trade group in the country." said Merthe.
"The key thing about these training modules," said TFA's Patrick Altes, "is that they have been either written and/or reviewed by Michael Dougherty, one of the country's leading creditor's rights attorneys. The fact that this arrangement allows our group free access..not just a reduced rate..to these modules demonstrates our commitment to further the professionalism of our association."
TFA members do not have to be a VTS subscriber to have free, unlimited access to these training modules.
"At a time when continuing education in the recovery industry, has taken center stage, VTS is honored to have been selected as training center for TFA and its Members," said Max Pineiro, President of Vendor Transparency Solutions, LLC.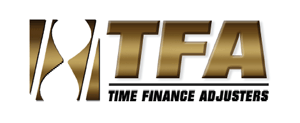 About TFA:
Time Finance Adjusters is the only independently owned repossession trade association in the U.S. TFA provides its members with the resources to reach greater levels of professionalism and profitability through both legacy and online marketing strategies, ongoing continuing education, industry alerts, and yearly networking and training conventions. To learn more about TFA, visit www.tfaguide.com, or contact Todd Squires at 800-874-0510

About VTS:
Vendor Transparency Solutions, LLC is the leading, independent, compliance monitoring platform tailored to serve the automotive lending industry. VTS provides its clients with a secure portal that allows the live monitoring of their service providers and all of their compliance related documents, audits and inspections. The VTS Training Center, a core product of VTS, is a state of the art continuing education platform that focuses on regulatory compliance topics.
To learn more, please visit www.vtstrainingcenter.com or call 520-468-3990 ext.102.