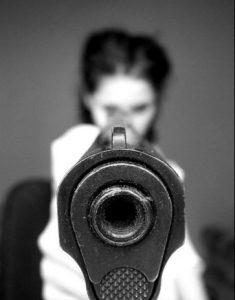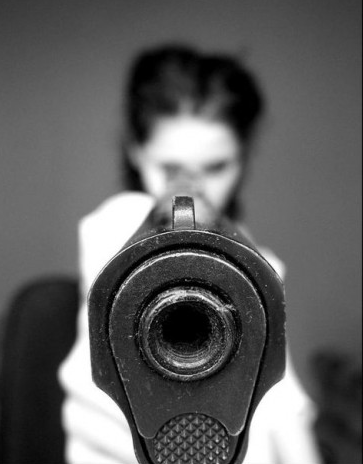 Naperville, IL – 1 February 2017 – A Naperville woman now faces up to one year in jail after being convicted of threatening a repo man with a gun.
A six-member DuPage County jury deliberated for about two hours Wednesday night before convicting Katherine Reccord, 30, of misdemeanor aggravated assault with a deadly weapon and disorderly conduct.
The same jury also acquitted Reccord of a second count of aggravated assault with a deadly weapon and a single count of failing to possess a valid FOID card.
Reccord testified during the one-day trial that she grabbed her gun and rushed down to her apartment unit parking around 7:30 p.m. on Aug. 25,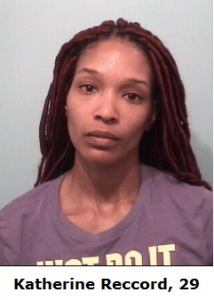 2015 after a neighbor told her someone was breaking into her car.
Reccord, 30, of the 400 block of East Bailey in Naperville, said she calmly approached the two men, never raising her gun above a 45 degree angle, and asked them to get away from her car. Reccord owned the gun legally but did not physically have her FOID card on her person on the night of Aug. 25, 2015.
She said she knew was behind on her payments but never received any information from the bank saying it would be repossessed. So she believed her car was being stolen.
The two repo men told a different story when they testified Wednesday.
At 6 feet tall and 400 pounds, Bobby Burson is a mountain of a former repo man who doesn't scare easily.
A large tattoo on his left arm that says "If you ain't payin', It ain't stayin'" remains a testament to the profession he says he quit the night he met Reccord.
Burson testified Wednesday that he was dispatched to Reccord's address around 7 p.m. on Aug. 25, 2015, to repossess Reccord's red 2006 Chrysler Town and Country minivan because Reccord had fallen behind on the payments.
Burson said he used his professional lockout kit to open the minivan and then his co-worker, Joshua Kaus, got in to secure the vehicle and lock it down. He said he then rang the buzzer to Reccord's apartment.
"She stormed down the stairs past me and went outside," Burson said. "I told her we were there to take possession of the vehicle, but she became belligerent and tried to snatch the paperwork out of my hand."
Burson said Reccord held a 9 mm handgun in her right hand when she approached the driver's side of the van.
Kaus testified Reccord pointed the gun at the window where he was sitting and profanely demanded he get out of the vehicle.
"She was calm but she kept saying 'Get the (expletive) out of the car or I will shoot you," Burson said.
At some point, Reccord was able to unlock and open the sliding side door behind the driver's seat and put the gun to Kaus' head as she again ordered him out of the car.
"I felt my life was in danger," Kaus told the six-member jury. "It was on my head. I felt the barrel."
Burson said he tried to calm Reccord down when she turned the gun on him and put it against his chest.
"It scared the (expletive) out of me," he said. "I quit my job that night."
Ultimately Burson and Kaus retreated to their vehicle and called 911 while Reccord and her two children, ages 3 and 5, got in the minivan and fled. Naperville police pulled her over a short time later at 75th and Washington streets.
Reccord's attorney, Michael O'Donnell, told the jury his client made a mistake but did so because the "lazy" and "unprofessional" actions of Burson and Kraus led her to believe they were stealing her car.
"The facts are in dispute," he said. "She believed they were taking her car and she reacted in a reasonable way."
Reccord is now scheduled to be sentenced on Feb, 28.
Source: Dailyherald.com