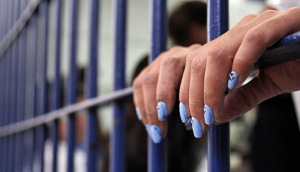 Naperville , IL – 27 April 2017 – A 31-year-old Naperville woman convicted of threatening two men with a gun when they tried to repossess her car was sentenced Wednesday to 40 days in jail and one year of conditional discharge.
A six-member DuPage County jury in February convicted Katherine Reccord of misdemeanor aggravated assault with a deadly weapon.
Reccord testified during her one-day trial that she grabbed her gun and rushed down to her apartment parking lot around 7:30 p.m. on Aug. 25, 2015, after a neighbor told her someone was breaking into her car.
DuPage Judge Alex McGimpsey said Wednesday that Reccord's first instinct to grab a loaded weapon was "of great concern to the court" and "greatly unnecessary."
Reccord, of the 400 block of East Bailey in Naperville, said she calmly approached the two men, never raising her gun above a 45-degree angle, and she asked them to get away from her car. Reccord owned the gun legally but did not have her FOID card with her.
Assistant State's Attorney Robert Steele, however, reminded McGimpsey of the men's testimony that Reccord was "profane" and "belligerent" as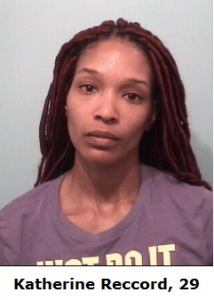 she held her gun first to the head of one man and later to the chest of the other as she demanded they get away from her vehicle. Ultimately the men retreated to their vehicle and called 911 while Reccord and her two children, ages 3 and 5, got in the minivan and fled.
Naperville police pulled her over a short time later at 75th and Washington streets.
Reccord must report to DuPage County jail by 6 p.m. June 2 to begin serving her sentence.
Source: Daily Herald