Aurora, CO – October 7, 2014 – The family of a murdered Repo Man is fighting against a killer's latest application for parole after the Governor reduced his prison sentence from life to 25 years in 2011.
"If he gets out, I believe he'll kill again," said Margaret DeNiro, who never thought that 24 years after her son-in-law's murder she would still be fighting for justice. "The law should protect us, not them."
But last week, DeNiro got a letter telling her that Robert Willner was once again applying for clemency.
Willner was sentenced to life in prison without parole in 1991 in the December 10, 1990 murder of 24-year-old Steve Morgan, a repo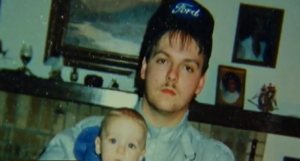 man, shot by Willner while repossessing his truck.
Morgan had been in the repo business just three weeks and was still in training, when he went to Robert Willner's Jefferson County home to repossess Willner's pickup truck. An angry Willner fired four shots through the windshield as Morgan backed the truck out the driveway.
Willner tried to argue that he thought Morgan was stealing the truck. But prosecutor's told jurors Willner had taken out the transmission and knew the truck would not start. Bill Bowser, a veteran repo man, sat through every day of the 1990 trial in Jefferson County District Court.
Bowser says it was not the first time Willner had shot at someone. "He was just waiting to kill somebody and I believe he's the kind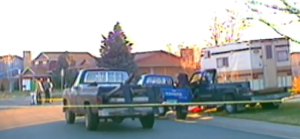 of person who would do it again. Because he's the kind of guy who says you mess with me and I'll kill you," Bowser said.
"I have bits and pieces of memories," said Chris Harris, Morgan's son, who said all the years have not eased the pain of only knowing his father through photos. "The hardest part for me was not having a dad to help me through life, to teach what his dad taught him."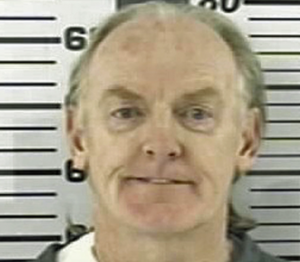 In 2011, Governor Bill Ritter issued several last-minute pardons, and he commuted Willner's sentence, making him eligible for parole in December 2015, after serving 25 years.
Then, in July, Willner applied to get out even earlier, asking for clemency from Governor John Hickenlooper, and family members had to write letters to argue against it.
A spokeswoman with the Department of Corrections said that Willner is not actually eligible for clemency because his parole eligibility date is within 15 months, but it still upset the family of the man he killed.
"It seems the victims are the ones always fighting because these people want out, and we have to prove why they shouldn't be out. And that's not how it should be," said De Niro. "Every time he's allowed to do this, we have to relive what happened."