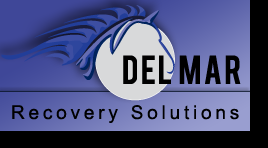 Del Mar Recovery Solutions continues to engage platforms to lower risk and increase ability to exceed regulation requirements for their financial lender client base
FOR IMMEDIATE RELEASE:
Carlsbad, CA – September 29, 2015 – Del Mar Recovery Solutions, an industry leader in national repossession management for auto lenders, announces it has partnered with Vendor Transparency Solutions (VTS) as yet another step in enhancing its compliance management systems. This move will increase Del Mar's already highly sophisticated level of compliance and quality of services it provides to the lending and financial services community.
This partnership provides for a series of online, ongoing sets of vetted industry training courses which are specific to service providers in the repossession industry. The combination of Del Mar's already progressive compliance initiatives and VTS' new formal online tracking tools will allow Del Mar's compliance team and its clients the confirmation that all personnel have been trained in accordance with industry standards and best practices. With CFPB requirements being such an important asset for both lenders and service providers, Del Mar has positioned itself to continue to lead in the recovery industry. This newly formed partnership will now allow ease of access for Del Mar's current and future lender client base of license, insurance, contracts, training and all due diligence as required by CFPB.
"Providing our clients the extended comfort that the Del Mar executive team takes compliance and training very seriously makes this partnership an easy decision. VTS has done a wonderful job paving the way for service providers to have a visible and efficient way to train its employees in the repossession industry," states Joshua Elias, President and CEO of Del Mar Recovery Solutions. "We have worked diligently over the course of the past 5 years creating a program that both serves as a sounding board to our clients and vendors, but also as a leader meeting the new demands of the new requirements being passed down by the regulators. We will continue to partner with leaders in our industry, like VTS, to ensure our compliance programs stay ahead of the curve," Elias noted.
"There is no question that the topic of compliance has taken center stage and needs to be the primary focus of lending institutions and their service providers. The attention that is being placed on compliance and risk management by Del Mar is a clear indication of their intention to mitigate risk for their client base. VTS is looking forward to working with the staff at Del Mar Recovery Solutions through comprehensive compliance monitoring and continuing education training," said Max Pineiro, President of Vendor Transparency Solutions.
###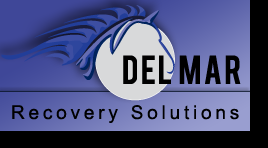 About Del Mar Recovery Solutions: Del Mar Recovery Solutions was founded in 2011. Providing a broad range of services to the auto lending industry with services that include sophisticated national repossession management, skiptracing, license plate recognition management, and remarketing. With 3 call centers throughout the US, Del Mar covers all time zones to meet the needs of its client base nationwide. To learn more, please visit www.delmarrecovery.com or call Claudia Plascencia (866) 606-7007 x 6014

About Vendor Transparency Solutions: Vendor Transparency Solutions, LLC (VTS) is the industry leading compliance management system (CMS) tailored to the automotive lending community. Today's regulatory environment requires proper screening of current and potential suppliers that provide financial products and/or services to financial institutions. VTS is the lender driven platform that assures you are contracting with the most compliant service providers. For further information on Vendor Transparency Solutions, their product or any of their services contact VTS President, Maximo Pineiro at 520-468-3990 ext.102 or via email at max@vtscheck.com, or Director of Operations, Jeff Koistinen at 520-468-3990 ext.100 or via email at jeff@vtscheck.com