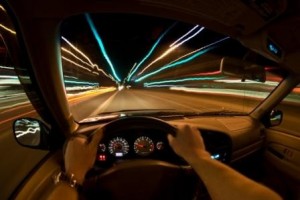 Editorial
Collateral Recovery Agent Tow Truck Training….Why?
Certainly, there are many potential risks associated with the physical act of self-help repossession activity and we read about some of the unfortunate, sometimes deadly results. Statistics clearly show that professional training and certification are the most effective methods for minimizing and controlling those risks.
However, there is another, very sobering aspect of the repossession process that we seldom read or hear about that can be just as serious, and many times career ending, and that aspect is the untrained/undertrained recovery agent's faulty and careless operation of the tow truck.
With collateral recovery agents driving an average of almost 2 million miles in their careers, professional defensive driver training is a critical aspect in their safety as well as the safety of all citizens who use the roadways. It is critical for the recovery agent to be ever mindful that the repossession process "ain't over till it's over", and "over" means that the repossessed collateral is delivered safely to the storage destination.
Millions of dollars are being paid out each year in insurance claims for property damages, personal injuries, and sometimes lifetime disabilities due to traffic crashes involving the careless operation of tow trucks by recovery agents who have had little or inadequate defensive driver training. Our research found this especially concerning in rear end crashes. And as a result, we are finding that insurers are beginning to non-renew coverages in many of those situations.
With ever increasing and strict Underwriting requirements for obtaining insurance coverages for collateral recovery agents and with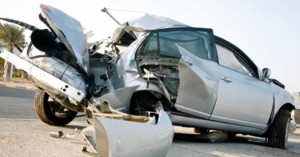 compliance being the operative word for those who service self-help repossession assignments American Transportation Insurance Group (ATIG) and Recovery Industry Services Company (RISC) recognized the need for an in-depth, professional defensive driver training and safety program for the operation of tow trucks, which we know is one of the indispensable and necessary "tools" in the self-help repossession process.
As a result of our research and in an effort to "make a difference" RISC has just completed a comprehensive, Collateral Recovery Agent Driver's Certification Manual entitled "Driving to Live" which is the newest of our Continuing Education courses. This course is designed to help the recovery agent become a success, Not a statistic!
In this Manual we first looked at some general statistics involving the faulty and careless operation of motor vehicles. We then looked at certain careless practices by untrained or undertrained recovery agents in the operation of tow trucks that result in huge claims which could have been easily avoided with proper training. We then recommend some proven, long-time and very successful training methods designed to keep the recovery agent from becoming one of the unfortunate statistics you will read about in this Continuing Education course.
As a recovery agency owner you recognize the numerous expenses of operating your business for the long-term, including the expenses of insurance coverages and the cost of purchase, maintenance and operation of your tow trucks. And, you are probably aware of the very considerable expense should one of your tow trucks go out of service, especially if it is due to a traffic crash. We feel that this defensive driver training course will be very beneficial in addressing both the tow truck training of your recovery agents and controlling your costs in the operation of your tow trucks.

American Transportation Insurance Group (ATIG) offers insurance coverages specifically designed for the collateral recovery industry and the private towing industry to help protect you and your business from unforeseen losses. ATIG team members are located throughout the country and they can be reached across multiple time zones by phone or email.
If you should have questions regarding your current coverages or would like a quote, we invite you to call our toll free number at 877-933-2550, or visit us at www.atiginc.com. American Transportation Insurance Group is your "go to" team for your insurance needs.
Since 1999, RISC, a national organization, has been the leader in developing Industry Standards specific to the collateral recovery industry in the following areas: Professional Certification through the C.A.R.S. National Certification Program, Continuing Education courses, Compliance Training, Monitoring and Reporting procedures, On-Site Facilities Inspections, Insurance Consulting by a licensed RISC team member and extensive, Predominate Repossession Case Law research.
One of our team members is approved by both state and federal Courts to provide expert opinions and testimony in Wrongful Repossession lawsuits. RISC Educational Systems is the only state licensed school in the country that provides certification and educational curriculums exclusively for the collateral recovery industry.
For more information about this newest Continuing Education course and/or other RISC products please visit our website, www.RiscUS.com or call our toll free number at, 866-996-7472.
Sponsored Content