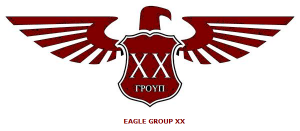 FOR IMMEDIATE RELEASE
The members of the highly respected Eagle Group XX have worked together for the last 6 months to develop a standardized training and safety credentialing program specifically designed for the men and women in the asset recovery industry who work recovery assignments in the field.
Millard Land, of Adjusters Inc. in Houston Texas, a long time member of Time Finance Adjusters Board of Directors and a charter member of Eagle Group XX, is quoted as saying, "As an expert witness in the areas of wrongful repossession and breach of peace I have seen a need for a comprehensive training program which addresses the base issues involved in the repossession industry… now, thanks to the efforts of Eagle Group XX, we have such a program."
Ron Brown, facilitator for Eagle Group XX, states that the primary difference between the FACT program and other training programs is that FACT (Field Agent Credential Training) specifically addresses the areas of Pre-Contact Duties and Preparation, On Site Awareness, Personal Contact with Consumers and Third Parties, Post Recovery Responsibilities and finally the importance of Training Documentation. Brown also is quick to point out that another major difference between the FACT program and other training programs is that to maintain the credential CFA (Credentialed Field Agent) the holder must complete 6 hours of continuing education annually.
Eagle Group XX, now in its fifth year, has contributed significantly to developing programs to insure that their member agency's employees are properly trained to perform their duties in a compliant, safe and legal manner and also insure that consumers are treated professionally, fairly and their privacy rights respected.
The Eagle Group XX SACAT program (Situational Awareness and Confrontational Avoidance Techniques) has been presented to members of Industry Associations as well as employees of lending institutions across the United States and their MPRS credentialing program (Mortgaged Property Recovery Specialist) has been recognized and accepted by lending institutions as one of the most comprehensive compliance programs in the recovery industry.
Brown states that Eagle Group XX is working directly with Time Finance Adjusters to make the FACT training and credentialing available to all members of that association with the unveiling of the details to be announced at the 2015 TFA Convention in Daytona Beach, Florida in February.
Once again Eagle Group XX has lived up to its motto, "DIA MATHESEOS DYNAMES", Through Knowledge Power.
Additional information regarding the FACT program may be obtained from Ron Brown by inquiring at Rbrown2150@aol.com .