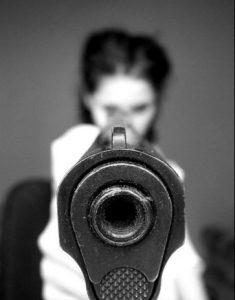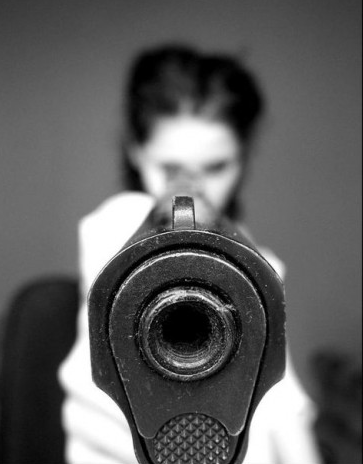 Rock Hill, SC – January 31, 2014 – A Rock Hill woman who told deputies two repo men did not present paperwork when they tried to reclaim her car was arrested this week after the alleged victims claimed she chased them with an aluminum baseball bat and held a gun to one's head, authorities said.
Deputies were called to a home on Bridgewater Road, off S.C. 324, shortly after midnight Tuesday when two repo men reported that a homeowner threatened them with a gun while they tried to repossess her 2011 Chevrolet Traverse, according to a York County Sheriff's report. The homeowner, identified as Luvetta Smith, 30, told deputies she was sitting on her bed feeding her baby when she heard noises outside. She then saw two men around her car.
She asked to see their paperwork, but the men refused to provide it and had "very nasty attitudes," she told deputies. She told them they were on private property and they needed to resolve the issue like adults. Smith claimed that one of the men put his hands on her. She felt threatened and told him she had "protection" before dialing 911.
The two repo men told deputies they made contact with Smith so she could get her personal items out of the car. They said she became angry, grabbed a bat, chased them into the road and threatened to shoot them. She grabbed the keys out of their tow truck, the report states, and demanded they leave her vehicle alone "or else."
Smith chased them a second time before she tried to turn on their tow truck and lower her car off a wrecker, but couldn't, the report states. Smith went into her house and retrieved a revolver, which she pointed at them. She put the gun to one man's head and told him he had five seconds to lower the car off the wrecker, the report states. The repo men released the car and left.
Deputies were unable to find Smith's car. She told them she drove it to a "safe location" so that it would not be repossessed. She added that she doesn't own a gun, but she does own a bat that she keeps in her bedroom.
Deputies arrested Smith, charging her with two counts of third-degree assault and battery. She was released from jail on a personal recognizance bond. Court records show she has no prior criminal history.