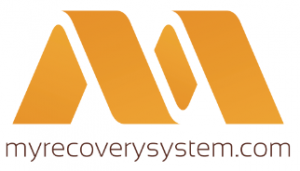 My Recovery System Inc. has now opened registration for Recovery Office Pro and Recovery Limited Users.
FOR IMMEDIATE RELEASE
MARANA ARIZONA, MARCH 20th 2015 – My Recovery System Inc. (MRS), the next evolutionary leap forward in the recovery industry, has opened up the registration process for Recovery Office Pro and Recovery Limited User products. Built on the latest technologies from cloud computing to mobile capabilities, MRS will truly be a major LEAP forward in recovery related software. "When it came to building a new recovery software platform, I had to sit back and rethink just how all the pieces of the recovery process needed to connect in the most efficient way. Just because it has millions of records, doesn't mean it still can't be fast." says MRS President Jeff Koistinen. What happened next was the most powerful recovery software with lightning fast performance.
RECOVERY LIMITED USER. Who says free isn't good? With Recovery Limited User, your company can complete all the necessary processes to recover your client's accounts all for free. Your clients send you accounts, you can accept and recover accounts, all for free. FOREVER! Simply register at www.myrecoverysystem.com and that's it.
RECOVERY OFFICE PRO. For those of you that want to run your companies on the latest and greatest, look no further. Recovery Office Pro will change the way you think about recovery software. PERIOD. All for a price far less than the other guy. No long term contract, no raising of your fees and most certainly, NO TRANSACTION FEES TO RECEIVE OR PROCESS YOUR WORK BY MRS, EVER! We will even give you a fully functional mobile app, again for free.
IT'S ALL ABOUT THE NUMBERS. We all know a system like this can only succeed with support and participation from the recovery industry. I know you are all tired of paying the other guys fees. They are simply out of control more and more each day. Well, now is the time to fix it! Let your voice be heard. Sign Up Today! www.myrecoverysystem.com.
RUN FOR 300. Prior to beta testing completion, we would like to see 300 companies register. If we can do that, WE CAN CHANGE EVERYTHING!
Sign Up Here: www.myrecoverysystem.com/signup
Like Us Here: www.facebook.com/myrecoverysystem
About (My Recovery System Inc.)
My Recovery System Inc. is an Arizona based company with the most powerful recovery software the industry has ever seen at a cost far less then you are paying today.