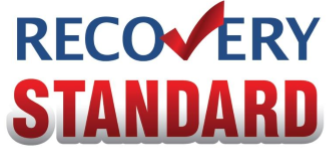 FOR IMMEDIATE RELEASE
Crown Point, Indiana – August 20th , 2015 – MVCONNECT, LLC (http://mvtrac.com/) and its divisions MVTRAC and MVRecovery have all chosen to endorse the Recovery Standard repossession company compliance program and online course for their repossession vendors. MVTRAC recommends Recovery Standard for annual training, testing and site inspections to all of their contractors. MVTRAC is dedicated to ensure compliance training and inspections for its contractors now and in the future. To further show its commitment to compliance, MVTRAC is also having its compliance people take the online compliance course.
Recovery Standard Chief Executive Officer, Brad Shrader, stated, "Recovery Standard is excited to welcome MVTRAC as a partner. While working with the MVTRAC, it became abundantly clear that the leadership at MVTRAC is dedicated to using fully trained and compliant repossession companies."

Of the partnership, Chief Executive Officer of MVTRAC, Scott A. Jackson had this to say, "Recovery Standard built a bridge between a technology portal and a law firm dedicated to auto finance and recovery. Some may boast similarities, but Recovery Standard is the only player outside the repossession field. The other solutions are great, but they're within the recovery industry and for me, it makes an endorsement an easy decision. He furthered his statement of the partnership by adding, "Hudson and Cook has always been the best firm for auto finance and is heavily involved with AFSA and the CFPB. Their team members worked for CFPB! Of any endorsement, I can't imagine making an easier decision than to have Recovery Standard in our arsenal. An online portal, a law firm, AFSA participants and experienced CFPB personnel? Done!"
About Recovery Standard
Recovery Standard, LLC is the first and only web-based, cost-effective inspection and compliance training program with an online course and exam for repossession companies, Facilitators and creditors. We are actually training, testing, inspecting and certifying repossession owners, agents/employees and creditors to ensure overall in-house understanding of industry standards.
Recovery Standard products in their entirety are developed in conjunction with Hudson Cook, LLP.