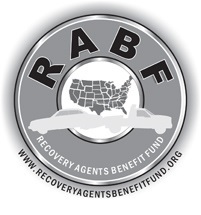 Your donations to the Recovery Agents Benefit Fund allows us to have funds available to assist our brothers and sisters in the repossession industry during what could be the one of the most difficult times they have had to face. Your support shows them they don't have to go through it alone.
The Recovery Agents Benefit Fund will be drawing a winning ticket for the Slide-In Wheel Lift Unit donated by Anthony Gentile and Dynamic Manufacturing at the 2015 CALR convention this October.
Winner does not need to be present to win and we still have tickets to sell! We started off the year with 3000 raffle tickets to sale and to date we've sold 910. That means there's still 2090 chances to win!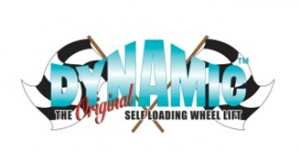 Individuals interested in purchasing tickets can do so online at www.recoveryagentbenefitfund.org, by clicking the Make a Donation link at the top of the page and selecting Raffle Tickets – Click for details. http://www.recoveryagentsbenefitfund.org/raffle.asp
Industry associations – you can purchase tickets for your association to win this unit and then use it as a door prize drawing at your own association's next meeting! Which association will support the fund more? We'll have to wait and see!!!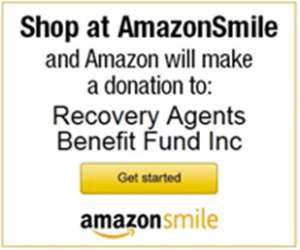 There are many ways to help the Recovery Agents Benefit Fund! One time or even automatic recurring monthly donations can be made via our website through PayPal, as mentioned above by purchasing raffle tickets, or by just shopping through AmazonSmile!
That's right, if you shop through Amazon online, like so many of us do, you can help the Recovery Agents Benefit Fund by using this link: https://smile.amazon.com/ch/26-4434353.   Shop at AmazonSmile and a percentage of each purchase will be donated to the RABF each quarter.
The Recovery Agents Benefit Fund is a 100% volunteer organization, with no one involved in the fund drawing any sort of salary or compensation. We are recognized by the IRS as a 501c3 Charitable Organization. Administrative costs to operate the fund account for 4% to 5% of total funds collected; meaning 95% or more of what we receive we are able to give back to the industry.
Which way will you chose to support the RABF?
Contact Info:
Recovery Agents Benefit Fund
PO Box 4102 ● Manassas, VA 20108
Phone: 703.365.0409
Web: www.recoveryagentsbenefitfund.org