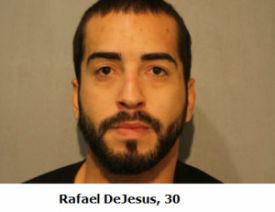 Chicago, IL – September 21, 2014 – A homeless woman's spine was fractured when she was hit by a 30 year old Repo Man and his partner as she attempted to remove her belongings from a repossessed Honda that she had been sleeping in according to prosecutors.
A 22-year-old homeless woman was sleeping in her car in the 1100 block of East 54th Street on Wednesday night when a bright light appeared in the window of her 2003 red Honda Civic, prosecutors said.
A man holding a flashlight identifying himself as the "Repo Man", pressed a document against the window, prosecutors said.
The woman reportedly attempted to drive away, but the man jumped back into his tow truck and pursued her, prosecutors said. The woman saw the tow truck coming toward her, the wrong way on a one-way street. It crashed into the woman's car, trapping her.
The woman got out of the car and was collecting her belongings when another man hit her, fracturing her spine, prosecutors said.
One of the men got back in the tow truck while the other got in the driver's seat of the woman's car, and both drove away, prosecutors said. The woman was taken to a hospital.
The tow truck driver was later identified as Rafael DeJesus, 30, of the 4000 block of West Oakdale Street.
He was arrested and charged with vehicular hijacking and aggravated battery.
A Cook County judge ordered DeJesus held on $200,000 bail Thursday.