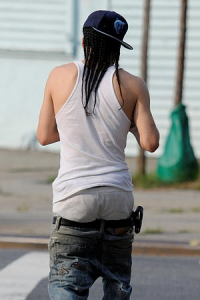 Augusta, GA – Sept. 17, 2015 – A fight ends with a Martinez repo man behind bars. But Richmond County deputies say he gave a different account of what happened.
According to an incident report, deputies arrested 33-year-old Jeffery Blaine Carter II Tuesday night and charged him with battery and reckless conduct.
19-year-old Jamesian Arkese Gibbons told deputies Carter attacked him Tuesday around 10:40 p.m. on 3100 block of Peach Orchard Road. When questioned, deputies said Carter told them Gibbons was the one who attacked him.
Investigators said Gibbons told them Carter told him to pull up his pants and claimed he was a police officer. Gibbons said he didn't, so Carter told him to come over to his car. Gibbons told deputies that is when Carter spit in his face and punched him. Deputies say the two men started fighting and at one point Carter tried to run over Gibbons with his car. Gibbons told deputies he had to jump onto the hood of the car to avoid being hit, but fell into the windshield before rolling off the vehicle.
But according to the incident report, Carter told deputies a different story. He told investigators he was sitting in his vehicle when Gibbons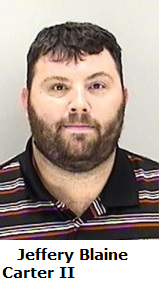 came over and asked if he was a cop. Carter told deputies he told Gibbons he was not and claimed that's when Gibbons started yelling and cursing at him. The report says Carter told deputies Gibbons spit on the vehicle and punched him through an opened window. Carter said he got into his vehicle to try and get away, not to run over Gibbons.
Two witnesses told deputies they saw Carter punching Gibbons. Investigators say the witnesses also said they saw Carter get in his vehicle and hit Gibbons.
Once deputies sorted the situation out, Carter was booked for battery and reckless conduct. Gibbons was not arrested and not charged with any crime.
Source: News 12 Augusta