Smyrna, TN – January 21, 2015 – Shots were fired at a pair of Repo Men attempting to repossess a Ford Mustang from an elementary school parking lot on January 18th.
Smyrna Police arrested Satchel Serrano on January 21st after witnesses reported that he     pulled a gun and allegedly fired several shots at the repo men working for Madison Imports as they were attempting to repossess his vehicle from the parking lot of John Coleman Elementary School.
Reportedly, when Serrano and his friends, at the playground of the school, observed the repo agents taking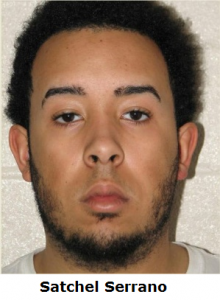 the vehicle, he and his friends ran towards the parking lot and that is when Serrano opened fire.
The vehicle being repossessed was also leased to Satchel Serrano and the weapon was recovered during the arrest.
No one was injured in the incident.
Serrano was booked into the Rutherford County Detention Center with a $60,000 bond.