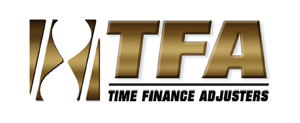 FOR IMMEDIATE RELEASE
June 16th, 2015 – In order to further expand the geographical reach, and levels of CFPB compliance within its organization, Time Finance Adjusters is offering a substantial discount to new applicants who are current VTS subscribers.
TFA is offering a 25% discount for all listing fees for the first year of TFA membership to VTS subscribers who are not yet part of the TFA network. This also would be an inducement for those considering joining a national association, and also requiring high-level CFPB compliance, to join both organizations at a substantial discount.
Patrick Altes, President, Time Finance Adjusters, said, "Time Finance Adjusters is proud of its affiliation with VTS, an organization created and founded by former TFA Board of Director Max Pineiro, and is pleased to cooperate with VTS on this offering, which will greatly benefit both the repossession and the lending community."
Already thoroughly and expertly vetted by Vendor Transparency Solutions, VTS subscribers represent the type of high caliber recovery experts that Time Finance Adjusters desires to be part of their existing national and international network. TFA has an unbroken track record of providing key critical information, continuing education, and business promotion for the repossession industry. This strategic partnership allies the best CPFB compliance organization with the America's most prestigious auto recovery network.
"Compliance Monitoring is the single most important tool needed by third party repossession agency's in todays new era of regulatory compliance. It is an honor to be recognized by Time Finance Adjusters as an industry leader in Compliance Monitoring." Said, Max Pineiro, President, Vendor Transparency Solutions, LLC.
(Daytona Beach, Florida) Time Finance Adjusters (TFA), is the nation's leading group of trained, professional auto recovery experts. TFA has a forty year history of sourcing and networking with only the best in auto recovery industry.

Vendor Transparency Solutions, LLC (VTS) is the repossession industry's leading compliance management system (CMS) tailored to the automotive lending community. Today's regulatory environment requires proper screening of current and potential suppliers that provide financial products and/or services to financial institutions. VTS has become a major compliance source for repossession agencies throughout the nation.
For more information, contact Patrick Altes at Time Finance Adjusters, 800-874-0510 or email Patrick@tfaguide.com
###
                                                           TIME FINANCE ADJUSTERS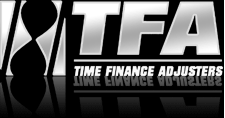 Phone (800) 874-0510  www.timefinanceadjusters.com