F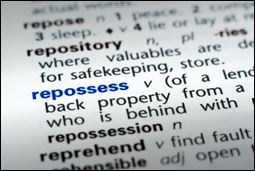 or Immediate Release:
Everyone is welcome at CALR!
In 1961 The California Association of Licensed Repossessors (CALR) was incorporated.  CALR is composed of men and women who are dedicated to improving the Collateral Recovery Industry. Our purpose is to strengthen understanding between licensees, law enforcement, financial institutions, regulatory agencies and the consumer. We provide our members continuing education in the fields of public relations, business principles, professionalism, training and certification in the Collateral Recovery Industry.
The CALR Bond includes your Membership! CALR Memberships are open to all repossession agencies throughout the United States. CALR offers its own $1,000,000 employee and business owner theft bond equivalent to the national trade's at the most affordable rate. Lower overhead means a higher savings to you!
CALR is pro-active in introducing and passing legislation in California. We are the largest and oldest state repossession trade association in the US. Many states look to California for guidance in enacting and passing legislation in their individual states including a leading platform for other states to enact recovery agency licensing.
"Save the Date" The 54th CALR Annual Convention October 27th 2016
Keynote Speakers – Eric North, Ron Brown, Jerry Desmond and Mike Reiter.
Visit the "Events" page for more information! Clients Attend for FREE!
Visit the new CALR.org  website for information on:
–         California repossession laws (Laws Page)
–         California repossession quick question and answers  (Q&A Page)
–         California state facts (Facts Page)
–         Direct- Easy to find links to the Bureau of Security and Investigative Service (BSIS Page)
–         Law Enforcement information regarding California repossessions (PD Page)
–         CALR Vendors and supporters (Vendor Page)
–         Become a Member of CALR / CALR Bond (Join Page)
–         CALR Members (Members Page)
A special note to John Michel owner of Web Weaver USA, CALR thanks you for our new website and your decades of dedication and service to the recovery industry.
California Association of Licensed Repossessors (CALR)
P.O. Box 371368 San Diego, CA 92137-1368
Phone: (619) 265-0525 / Fax: (619) 265-8659