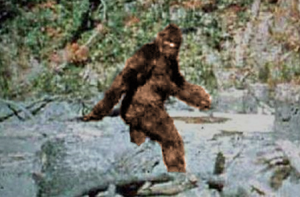 Guest Editorial
A favorite bible verse of mine is Ecclesiastes 4:9-10English Standard Version (ESV)
9 Two are better than one, because they have a good reward for their toil. 10 For if they fall, one will lift up his fellow. But woe to him who is alone when he falls and has not another to lift him up!
This humble verse, composed when our ancestors were simply trying to survive the daily brutalities of biblical times, states the obvious in the stark terms of good vs. evil: solidarity = good / standing alone = bad. Terms such as networking and diversity didn't exist when the writer set his words on parchment; nor did the statistics that could be scrutinized, analyzed, and subjected to blind trials for publication in some egghead textbook in order to prove his theory. Yet here we are today, still subject to the same bare bones truth of this ancient verse. We know that the best results are derived from the cohesive efforts of a group rich in diversity, yet working as one.
Over the past 18 to 24 months the prevailing buzz word in the recovery industry has been "Unity", and the accompanying discussion advocates standing together to save our livelihood. It is this author's opinion that unity in business is much like the elusive "Bigfoot": often talked about, but who has ever really seen it or has proof it exists?
In our industry we have 4 major associations ARA, TFA, Allied and RSIG, with each bringing tremendous value to not only their internal memberships but to the industry at large as well. Varying viewpoints and marked specialties distinguish each organization from the rest, yet it could be said that what makes each of them so different actually brings them together, because their unique offerings cause many professionals to choose memberships with several or all of the groups at the same time, to cover all the bases. Still some have chosen to go all in with just one group and place all their time and resources into the success of their chosen group.
I'm sure many of you are saying, "But Alex you're leaving out RISC, VTS, CALRA, FLACARS, and many others!" I am not leaving them out. All of these different groups offer a variety of skill sets and expertise, and their very differences only go to proving my point: that diversity builds success. Once again this is only the opinion of this author!
It may come as a shock to some but I do not agree with everyone I work with or know, and I really don't have to in order to facilitate business and maintain valued friendships. What I think we should be looking at is changing the game somewhat. Rather than marching to the singular beat of "Unity", we need to pick up the flag of "Collaboration!"
Words have great power. Chosen correctly, they can unite an entire country or culture, while their misuse can result in a fractured society and a gridlock on progress. Witness the partisanship antics of the factions in our nation's capital, Washington DC, to see the proof of my words. Our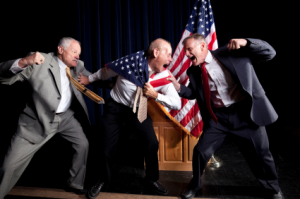 industry can learn much from what our leaders in Washington DC, are doing. They are currently locked in a battle where neither will concede that the other has a good idea. They are so busy pointing, so focused on their own way, so obstinate in their refusal to cross party lines that the country is suffering from it. It is time for a reboot or makeover, so to speak, to show why you are different and why you matter, and how you can contribute to game. The world is changing, and we must all be able to adapt and overcome or find ourselves going the way of Bigfoot: something often talked about but never seen.
I can collaborate on any project with anyone. It is does not matter if we have fundamental differences, trust issues or whether we even like each other, because in a collaborative effort we are working towards the same goal. When there's forward momentum, each party wins. Each of us may have a different perception of what that win is, but we both can see the goal line and work together in order to reach it. At the end we both learn from each other, and most of the time we find out we really were not that far apart in our beliefs or ideas in the first place.
I think the NARS and RSIG events are the perfect place for everyone to come together, for us to congregate, discuss ideas and come up with solutions without distractions. They have the ability to bring in speakers and coaches on a variety of topics that will help the independent owner on business planning, budgeting, cash flow, branding , marketing, technology—everything that is needed to run a successful business in today's marketplace.
Once you change the rules and meaning of the game I know you will reach results beyond your dreams, because you are the best of the best—the people whom I have revered and aspired to emulate most of my adult life. I know that once you put your mind to something there is nothing you cannot accomplish. So are you content to lose yourself in the search for the mythological knuckle-dragger, Bigfoot, or are you ready to escape the depths of his giant footprints and choose the path of the future: Collaboration?
See you at NARS 2015 where we all will learn to make MONEY with the building blocks of success!
Until Next Time… Be Blessed, Be Safe and Happy Hunting!
About the Author: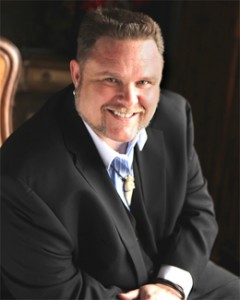 Alex Price is a nationally-recognized expert on the Art of Skip Tracing. Author of Skip Tracers National Certification Program, The Ultimate Florida Records Guide, The Military Installations Guide and blogger with over 25+ years of experience in skip-tracing, collections and public speaking.
Alex Price has become a highly sought-after speaker in the auto recovery, bail enforcement and financial service industries. He combines old school skip-tracing methods with new age cyber-tracking technology to equip attendees with tools that he gained through invaluable experience. He balances the hard facts about skips with just the right amount of humor and a touch of southern charm.
Contact Info: alex.price@masterfiles.com , Office: (972) 735-2353, Cell: (251) 366-7669, Fax: (972) 735-2354