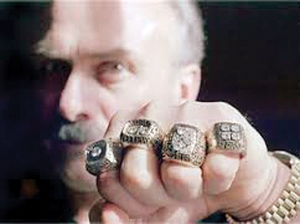 The North American Repossessors Summit chooses keynote speaker to define what it takes to succeed in times of change, conquer insurmountable odds, and become an extraordinary achiever
FOR IMMEDIATE RELEASE
IRVING, Texas – Sept. 17, 2015 – The North American Repossessors Summit (NARS), an industry event hosted by the American Recovery Association, Inc. (ARA) and headline sponsor Harding Brooks Insurance, is proud to announce keynote speaker, Rocky Bleier, will speak at the eighth annual event to be held April 14-15, 2016. A courageous tale that takes place on the football fields of America and the battle fields of Vietnam, Bleier will share the lessons he learned through the NFL and the United States Army to motivate attendees to reach for their goals, despite the unexpected obstacles life brings.
Rocky Bleier embodies heroism, determination, teamwork and leadership. After being drafted by the Pittsburgh Steelers in 1968, Bleier was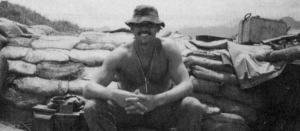 drafted by the U.S. Army to fight in Vietnam. After being severely wounded, he was told he would never walk again but he bravely rehabilitated himself for re-entry into the NFL. Defeating all odds, Bleier regained his running back spot on the Steelers' roster. The winner of four Super Bowl championships, he continues to inspire audiences and peers alike. Bleier was the recipient of the 2015 Eagle Rare Life Heroism Award for his incredible drive and inspirational story. The hard lessons Bleier learned early in life helped him overcome adversity and reach his goals in life after football. Some of those lessons are described in the popular book based on his life, Fighting Back, and on the ABC-TV movie by the same name
"The obstacles that Rocky has overcome throughout his life makes him a true leader who will be able to provide invaluable lessons to the recovery industry," said Jerry Wilson, President of ARA. "His story and message, along with the insight of other NARS speakers, will leave attendees with new outlooks to help drive their businesses toward success."
There will be many influential speakers and powerful roundtable discussions at this year's NARS. Friday's schedule includes five in-depth roundtable discussions on relevant business and industry topics including strategy, marketing, leadership and sales, of which attendees can choose to attend three. Roundtable speakers include Michael Eusebio, President of RepoRoute; Justin Zane, Vice President of Zane Investigations; Renee Low, Program Manager at Northern Star Management and Alex Price, Executive Vice President at MasterFiles. More speaker announcements will be announced soon. We'd also like to give a special thanks to AGR Recovery Specialists for being our first sponsor to contribute to the speaker fund. If you would like to contribute, please email sarah@wellingtongrouppr.com
In addition to the dynamic lineup of speakers, the NARS 2016 sponsorships are also going fast. MVTRAC is set to sponsor the 4th Annual Golf Tournament, while Harding Brooks will kick things off during Thursday's sponsored cocktail party. Friday's breakfast will be sponsored by PAR North America and the DRN sponsored tailgate party is sure to be a real homerun. Additional sponsorships are still available – visit reposummit.com/sponsorship for more details.
NARS's 2016 theme, The Rules of the Game, will be centered around how to build a successful business by focusing on growth, profitability and sustainability. Professionals from the collateral recovery and remarketing industries will gather in Dallas to participate in NARS 2016. The summit will focus on open and collaborative discussions designed to improve the future of the industry.
To register, go to www.reposummit.com.


About North American Repossessors Summit
The North American Repossessors Summit (NARS) is a 2-day conference for professionals in the recovery and remarketing industry from across the country to come together to address key issues impacting their industry and businesses. NARS provides an open and collaborative environment for all recovery industry professionals to address challenges and complexities in the industry and lay out the foundation for the future. The summit welcomes recovery specialists belonging to every type of professional organization and association across the country. For more information, visit www.reposummit.com.
###