Tuscon, AZ – September 17, 2014 – Here's a development that ought to be welcome news to auto finance companies, forwarding organizations and repossession agencies: an enhanced compliance tool that's now available at a lower price.
This week, compliance monitoring provider Vendor Transparency Solutions launched VTS 2.0 and its newest product VTS Basic. VTS president Max Pineiro explained the latest developments addressed what he contends are the two biggest concerns for service providers in the industry:
Cost of compliance
Multiple compliance platforms that are required to service clients "The era of compliance has bought a new demand on an industry that has been historically unregulated and where regulatory compliance was non-existing," Pineiro said.
The company pointed out that that VTS Basic is designed for finance companies and forwarders that wish to conduct their own level of vetting, due diligence, document tracking and compliance monitoring. Because VTS will not be providing the monitoring, the company reduced to a base rate of $495.
Pineiro noted that VTS Basic also is designed for those service providers that needed a cost effective solution to create and gather the necessary required documents. VTS Basic can enable the subscriber to get full use of the completely redesigned VTS platform, which includes
— All compliance manual templates
— Creation of a VTS profile
— Use of the VTS complaint handling module
— VTS marketing module
— VTS continued education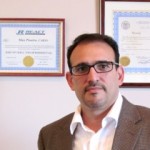 Pineiro also mentioned subscribers will also have access to ordering background checks and site inspections as well as the option to upgrade to VTS Professional at any time.
VTS Professional is the current product where VTS provides the full vetting, all due diligence, document tracking and full compliance monitoring. Pineiro said that solution is priced at a base rate of $1,295.
"VTS is extremely proud of what we have been able to achieve," Pineiro said. "We have been listening to the needs of both lenders and their service providers. We have heard you loud and clear.
"VTS Basic will fill those needs and put the leading compliance solution in reach for the entire industry to benefit from," he continued. "Our focus is on the continued development of the platform, adding additional products and services for our subscribers."
The moves made by VTS already have been cheered by the leadership of Allied Finance Adjusters, whose repo agency members plan to leverage VTS' compliance solution.
"In the interest of helping to lower compliance costs for the repossessors, we need a cost effective model that meets the majority of auto lender's needs," Allied Finance Adjusters president George Badeen said.
Allied Finance Adjusters second vice president James Osselburn added, "One of the visions of Allied Finance Adjusters was to see a cost effective compliance program. Through VTS Basic, the industry has achieved that goal."
And Pineiro hinted more developments also are in VTS' pipeline for its solution available at vtscheck.com.
"We have two monumental announcements coming later in the fourth quarter of 2014," he said.