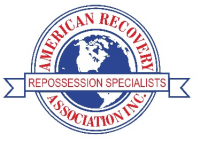 American Recovery Association partners with Canvas Business Media to provide credible, newsworthy and essential industry news
 FOR IMMEDIATE RELEASE
DALLAS, Texas (January 22, 2015) – American Recovery Association (ARA), the world's largest recovery and remarketing association, announced today its partnership with Canvas Business Media to create and publish an official industry magazine titled Repossessor.
The magazine's first issue will be published to coincide with the 2015 North American Repossessors Summit in Dallas, Texas, in March.
"Repossessor will be an important resource for everyone in the recovery industry," said Les McCook, executive director of ARA. "Now, more than ever, the industry needs to stay well informed and be kept updated about the news and events that are shaping the future of the business."
Repossessor will be published quarterly by Canvas Business Media, a publishing company with more than 15 years of experience in the recovery and remarketing and financial services industries. Along with publishing Repossessor, Canvas Business Media also operates www.RepoPulse.com, a news site for the repossession and recovery industry.
"We're thrilled to be partnering with American Recovery Association to publish its official magazine," said Mike Gibb, CEO of Canvas Business Media. "Repossessor is going to be exactly what the industry needs – keeping readers informed on the latest industry trends, news, compliance, regulatory and legislative updates, and providing tips on operating a successful business."
Repossessor will also keep the industry updated about the great work being done by the ARA to set the standard for excellence and performance in the repossession industry.
"We are pleased to be able to bring a magazine to our members and to the industry at large," said Jerry Wilson, president of the ARA. "As the largest association of recovery specialists in the world, it is very imperative to provide a wealth of resources and tools to our members and to the entire industry."
Interested contributors and advertisers or anyone looking for more information should contact Mike Gibb at Canvas Business Media at (646) 642-1536 or mike@canvasbusinessmedia.com.
About American Recovery Association, Inc. 
American Recovery Association, Inc. (ARA) is the world's largest association of recovery and remarketing professionals. ARA members specialize in locating and repossessing collateral on behalf of lending institutions including banks, savings institutions, finance companies, credit unions, rental/leasing companies, and auto, truck, and equipment dealers. A non-profit association, ARA members serve 27,000 national and international cities. All members are independent business operators. For more information, call 972.755.4755 or visit the website at repo.org.
About Canvas Business Media  Canvas Business Media is a publishing company based in Avenel, N.J. It specializes in producing print and online content for the banking and financial services industry, including the debt collections, debt buying, and automotive repossession markets.
###