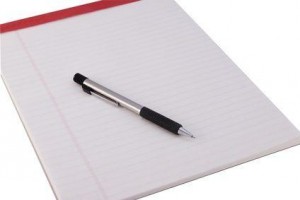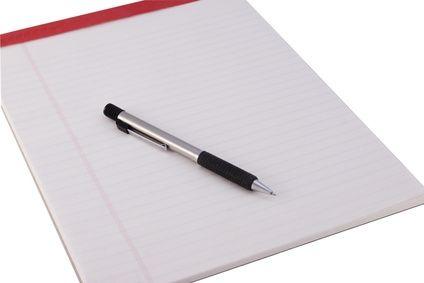 Editorial
There has been a good deal of discussion about my retraction of Bill Alvarez's "editorial" "A Letter to the Forwarders from Bill Alvarez." Many of you didn't have the opportunity to read it, which is unfortunate and I apologize to you. Many of you did however read my subsequent retraction and did take notice of the threat of legal action that prompted these actions. This is, "IN MY OPINION", and I will use this repeatedly to assure PAR's attorneys have little trouble differentiating between my statements of fact and opinion, in many ways an unfortunate decision made on the part of PAR.
Prior to these incidents, I had a great deal of respect for PAR. As a lender and VP of a Collections department, I had used ADESA auctions for well over 10 years and had known them to be, "IN MY OPINION", reputable, dependable and a standard of the industry. So much so, that when approached by PAR I actually took an objective consideration to using their services despite my low repossession volume.
The practicality and time efficiency of the facilitation, or forwarding model is not lost on me. But my major concern in repossessions, "IN MY OPINION", has always been compliance and in professional representation. To make a long story short, I quickly chose not to use PAR. I preferred our personal relationship with our chosen agents. Regardless of this decision, at that time I still considered PAR, "IN MY OPINION", to be amongst the most professional and reputable of the repossession forwarders.
My exposure to the forwarding companies through the years through CUCollector has been surprisingly good. Renovo, for as reviled and bad mouthed as they were, was actually a company I grew to respect. I still consider David Cowelbeck to be one of the brightest minds in the business and Kevin Flynn (rest his soul) was a very enterprising, astute and a good businessman.
Despite all of the bad mouthing they took on CUCollector, they never once threatened me or even alluded to threatening me with a lawsuit. They instead chose to use their minds and discuss the issues and allegations rationally and objectively like real men and not hide behind a war chest of funds developed for legal action as their only source of leverage. They showed a surprising amount of respect and maturity that most did not expect. Because of this, they earned my respect and that of many in the industry.
I likewise see a similar intellectual approach in managing detractors from Primeritus. They too take some heat, but they rise above it and show a maturity and reverence for honest opinion. To date, my interactions with Primeritus have been pleasant and professional and I look forward to continuing it as so.
But PAR is where I have to say, "IN MY OPINION", Mr. PAR Lawyer, whoever you are out there that I imagine sharpening your legal knives and contemplating how shut up their detractors, it appears to me, "IN MY OPINION", PAR and its lawyers, see the law as a tool to silence people like myself and others in the repossession industry by using laws which were created to protect free speech and ensure fair and equitable commerce.
In conversation with an executive at PAR, who I will keep nameless, they "had to do this to protect their name. They are a publicly traded company."
"IN MY OPINION", If ever there was a more shallow and cowardly reason to threaten others into silence, I haven't heard it. It is clear, "IN MY OPINION", that PAR has no interest in engaging the repossession industry or cooperating with them to assure professionalism and compliance are maintained in the handling of the recovery needs of the banking and credit union industry and that is "MY OPINION." "IN MY OPINION", making a healthy profit and promoting a "my way or the highway" attitude appears to be their strategy. At least that's how it appears "IN MY OPINION."
Forgive my overt usage of the "MY OPINION" lines. I want to assure PAR and their attorneys at PAR that these are my personal opinions of which I am granted the right to state under the First Amendment. While PAR has every right to object to them and to use their financial might to silence them, they are my right. My God given right and I shall yield no more than I did.
The forced retraction of Bill Alvarez's editorial has created quite a whirlwind of conversation within the repossession community and has, "IN MY OPINION", made many reputable repossession companies reconsider their affiliation with PAR. In addition, "IN MY OPINION", PAR may be facing a full scale multi-association condemnation of their company and a major reduction in the number of reputable repossession companies within their network.
PAR can blame me or they can blame Bill Alvarez but ultimately, their, "IN MY OPINION", disdain and contempt for the professionals in the industry and lack of respect for personal opinion and adult dialogue is, "IN MY OPINION", to blame.
"As you sow, so shall you reap."
Kevin Armstrong
Editor, CUCollector