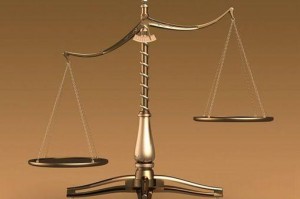 Guest Editorial
Like many in the recovery industry, I am second generation.  I remember running errands with my parents and trying to spot repos on the way to the grocery store at 9 years old.  Writing down license plates and attempting to learn and work in the family business, was a major part of my identity at such a young age.  I have proudly worked for Equitable Services for over 15 years, the business my father started 43 years ago. 
There is a status and responsibility that comes along with being in business for 43 years; an education, knowledge and wisdom that I dare say can be reckoned with. We have an executive management team that has been with us over 30 years.  Our agents, many of which are also 2nd generation themselves, have been with us for as many as 25 years.  We pride ourselves in our team and the guaranteed service we have been able to provide to our clients over the years because of them.
As many in the recovery industry have done, we have required our management team and field agents to become certified.  The regular training sessions we have for our employees and field agents continually educates them on the FDCPA, GLBA, NPPI etc.  All of this proactivity has led us to obtain the SSAE 16 Compliance Certificate.  Over the years, we've led many organizations through board appointments and still belong to great organizations like Time Finance Adjusters (TFA), American Recovery Association (ARA), National Finance Adjusters (NFA) and Allied Finance Adjusters.  As a licensed and insured agency, we dove in and played an instrumental role in assisting the Illinois Recovery Association in crafting revisions to SB1306, which later became the Collateral Recovery Act; with over 90% of our suggested revisions having been accepted by the Illinois State Government.  We will be ready for State licensing the moment the State is ready to enforce the new law.  We have jumped through every hoop to ensure that we are professionally represented, properly licensed and that our employees act within the boundaries of every regulation and law put in place; this is not a smoke and mirrors trick to make us look good.  We have worked very hard and spend thousands of dollars each year to ensure that we exceed any compliance measurements and have the ability to adapt to this rapidly changing industry.
A lawsuit that Equitable Services now faces flies in the face of all of this experience and illustrates how no company is immune to the frivolousness nature of our litigious society.  We have been sued by individuals who have accused our company and our field agent of actions which never happened.  The claim of action in this suit contains behavior that is obviously inconsistent with our company policy, and outside the realm of our agents professional demeanor.  The claims made in this suit are untrue.  Our agent did not act as alleged, and did not "exert control over the plaintiffs" in any way. In fact, it was our agent that called the police several times, in attempt to diffuse the situation that was being inflated by the plaintiffs.  A police report was never generated and there were no arrests made.
In a perfect world, the case would have never have been allowed to be filed against us without some credible support.  The allegations made against us are untrue and what we have been accused of, we did not do.  But this is not that perfect world, rather, it is one that, all of us in the recovery industry, must live and operate within.  Compliance, now on a state level with the Collateral Recovery Act and now increasingly on a Federal level with the founding of the CFPB, is the single largest component of success or failure in the recovery industry that will literally make or break our business and yours.  
Our almost 45 years of experience, and our proactive approach to compliance, afforded us the ability to illustrate to our client the lawsuit was frivolous.  Our reputation has remained intact and we did not lose the client due to this lawsuit largely in part because of our positive approach to compliance and documentation.  I am writing this editorial to illustrate that if you have been procrastinating putting policies in place, procrastinate no more.  Your professional reputations and businesses are on the line.  Without these policies, you are all at risk of phenomenal loss that you may not survive.  The future of your business rests on compliance.
Thank you,
Kelly McGivern, CARS, MPRS
Operations Manager
Equitable Services, Inc.