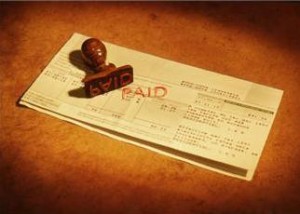 Editorial
There has been a lot of talk about repo fees; some going down, some going up, some contingent, and even some that limit how much and for what.   Of course the recovery agent wants more, the lender wants less, and the forwarder just wants a piece of the middle.  Would it surprise you to know, that together, the answer to everyone's wants has been placed right before our very eyes?
Recently, Santander Consumer USA sent an Open Letter to the Recovery and Repossession Industry.  The letter went to great lengths in explaining why Santander had made some changes in the way it conducted business with its forwarders and recovery agents.  Santander, like the rest of us, is becoming complaint with the Dodd-Frank Act and the CFPB (Consumer Financial Protection Bureau). Almost right dab in the middle of the letter is this sentence: "The CFPB has directed financial institutions to develop and implement a comprehensive program that ensures the service providers' compliance with Federal consumer financial law."  The Open Letter continues by stating, "Santander Consumer USA was one of the first companies to make changes in the recovery industry to comply with Dodd-Frank legislation.  These changes include: *(#2) Standardizing pricing".
Standardizing Pricing?  What's this?  You mean the Federal Government wants to standardize the pricing for repossessions?  When the Recovery Associations simply made suggested pricing back in the early 80's, didn't the government threaten law suit and call it "Price Fixing"?
Well 30 years later, it would seem the recovery industry had it right all along.  The Dodd-Frank Act seeks to set minimum standards and fees for consumer lending to "protect the consumer".  Up to this point, lenders and forwarders have dictated these fees.  The lack of a unified voice from the recovery industry has made this permissible.
We have tossed around unity for some time now; we have even made small steps in that direction.  Recently American Recovery Association and National Finance Adjusters merged, but still we do not have a unified voice.  A voice strong enough to set or suggest standardized pricing; to protect the consumer and to protect the recovery industry.  I guess each Association could recommend a standardized price for its members in order to protect the consumer, but wouldn't it be better if all of our Associations could unify on this one topic?  Could this be the turning point we have been looking for?  Not just for unity sake, but for each of us to start making a living again.
When viewing standardized recovery fees from the perspective of consumer protection, it would seem to make sense and the right thing to do.  Since due to geographical and many other factors that can be a part of any repossession, to set a "cap" on standardized recovery fees would prove a daunting task and certainly result in an unfair compensation to a recovery agent.  Take Santander's nationwide "cap" on redemption fees of $150.00   This "cap" might be considered fair for a recovery agency in small town USA, but in metropolitan areas where real estate taxes and the cost of living are higher, this "cap" proves to be substantial loss to the recovery agent. Maybe in thinking of standardized fees, we look from the opposite direction and set a "minimum" standardized fee.
Since 1938, the Federal Government and the U.S. Supreme Court have held that minimum wage is Constitutional and is needed to protect the worker.  A set standardized minimum recovery fee would also be in that same spirit, not violating anti-trust laws, and establishing the ground work for standardized business practices for the recovery industry in order to protect the consumer from unethical treatment by their financial institution and their vendors.
If we were to be able to unify on a minimum standardized fee structure in order to protect the consumer, then the focus would shift from pricing to compliance as the CFPB and Lenders desire.
Imagine a minimum fee structure in place.  All of the Associations and their members operating under the same structure for services rendered.  From the CFPB point of view, they would embrace the standard as status quo, resulting in an easier stand to consumer complaints and the review process of big lenders, the lenders would embrace it from a liability perspective, and the forwarders would come to it as a financial safety net.  Recovery agents could now budget and set their operations individually to become more profitable based on the standard fees.  The banks, forwarders, and recovery agents who broke from the standardized fee structure would be out of compliance and would stand out like a shining beacon for the CFPB to look at.  The cost of underbidding or under-submitting repossessions would become too costly for those involved. Not to mention, that lenders and forwarders would submit assignments to recovery agents, not based on fees, but by performance and compliance.  Once again, the results and professionalism of the individual recovery agents would become the standard by which they were measured.
Additionally, with minimum standardized fess in place, the attention of the lenders, forwarders, and recovery agents could then turn to further compliance issues and ways to conduct our industry.  These cost saving measures would become the profit margin we have all been seeking. From lender to forwarder to recovery agent, the cost of doing business would lower immensely.  Insurance would drop as a result due to less risk of lawsuits, again creating a higher profit margin for all entities in the industry.
If there ever was a time or an issue that we needed to unify under, this ought to be the one and the time to do it, for all our sakes.
Be well, be safe, and be profitable.  See you at NARS
General Manager
Anytime Recovery
Lake Worth, Florida,
Contributing Editor, Cucollector