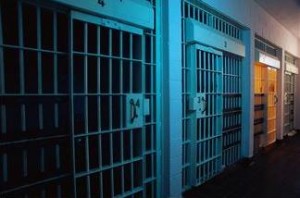 Mesa, AZ – June 7, 2013 – A 30 year old man was arrested Thursday for stealing an estimated $7,100 worth of jewelry from his step-mother and pawning it to pay to reinstate his repossessed car according to court documents.
Between May 24th and 28th of May while she was out of town, Alan Burgener's stepmother had allowed him enter her home. During that period, Burgener allegedly stole a 14K gold ring, two 14KT diamond rings, a class ring, a gold ring with small diamonds, and two jars and a baggie filled with loose change with an estimated value of $7,100 according to police.
When his stepmother returned home and noticed the items missing, she confronted Burgener, who confessed to stealing and pawning the items for a whopping total of $618, according to court documents.
Police contacted Burgener, and he admitted to stealing and pawning the property, telling officers he needed the money to pay for his repossessed vehicle, police said.
Burgener was arrested on suspicion of five counts of trafficking stolen property and theft, police said.
The stolen property was put on hold at the pawn shops Burgener visited, police said.