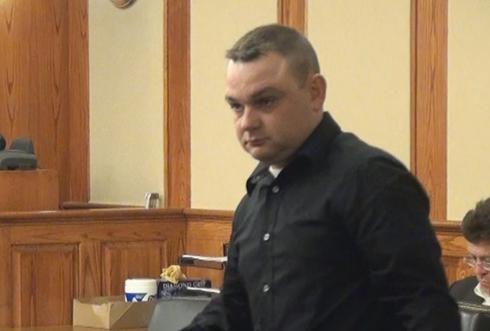 Charleston, WV – January 10, 2013 – In October 2011, Officer Steven Smith of the Glasgow Police Department responded to an incident during a repossession and found himself run down by the borrower. To his dismay and surprise, his assailant was given a plea bargain to lesser charges.
Smith claims that the first he heard of the plea deal was when he received a letter on Nov. 17, three days after the deal was made. "They'd already sent the letter and made the deal without even consulting me," Smith said. "When I called to protest, they told me there was nothing I could do about it.
"The man hit me with a 4,000-pound object," Smith said. "He intended to hit me."
Earlier this week, Smith filed a motion in Kanawha Circuit Court requesting the right to make a victim-impact statement at , the borrower, Larry Dangerfield's sentencing.
The sentencing is scheduled for Jan. 17. Smith said prosecutors never told him when the sentencing was and that, by the time he found out, said it was too late to file his intention to make an impact statement.
Editors Note: Looks like when a crime involves a repossession even cops get the same treatment as Repo Men.
WBOY.com: Clarksburg, Morgantown: News, Sports, Weather