Keynote speaker will expose the realities and direct impact of the
Consumer Financial Protection Bureau on recovery agents
IRVING, Texas – Feb. 27, 2014 – The North American Repossessors Summit (NARS), an industry event hosted by the American Recovery Association, Inc. (ARA) and Time Finance Adjusters (TFA), is proud to announce keynote speaker, Michael J. Dougherty, will speak at the sixth annual event, to be held March 20-22, 2014. As a previous speaker at the 2012 summit, Dougherty discussed how the Consumer Financial Protection Bureau (CFPB) would soon impact and change the recovery industry. This year, he will expand on the realities of what has actually happened to the industry over the last two years and what this means for recovery agents.
Michael J. Dougherty is the Managing Partner of the Philadelphia law office of Weltman, Weinberg, & Reis Co., LPA. With a focus on Corporate & Financial Services and Recovery Industries, Dougherty is a frequent speaker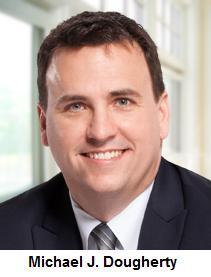 on compliance issues related to the CFPB. He has dealt with the CFPB directly and understands how repossession agents are also directly affected by the new compliance standards. His presentation will outline his experiences in dealing with recovery agents who have not been compliant, as well as the consequences associated with it. With his thorough compliance knowledge of what has happened in the recovery industry over the last two years, this is sure to be a very engaging and dynamic discussion.
"As compliance standards continue to develop and change our industry, it is now, more than ever, time to join together to find a solution to get our industry back," said Les McCook, the Executive Director of ARA. "Having a credible industry speaker such as Dougherty will give attendees a direct viewpoint of how to accomplish compliance without effecting your bottom line. Our hope is his discussion, along with the additional NARS speakers, will drive a true desire and urgency for change at this year's summit."
In addition to Dougherty, there will be many influential speakers and powerful panel discussions at this year's NARS. Speakers include Bogdan Rentea, founder of Rentea & Associates; Greg Crabtree, financial and business expert and author; Doug Duncan, President of TalentValue; and Paul Kulas, founder of Belles Camp Communications.
Thursday's two panel discussions will feature representatives from various recovery associations to showcase the need for industry compliance. The first panel will address the controversial and tough topic of how to say no to clients who dictate standards and policies, and will be presented by Ed Wolmers, President of JTDA Group, Inc.; Patrick Altes of Time Finance Adjusters; Bill Alvarez, president of Southwest Recovery; and Jeremy Cross, President of International Recovery Systems. The second panel will focus on how to increase profits through technology, and will presented by Chris Metaxas of Digital Recognition Network and Scott Jackson of MVTRAC.
NARS's 2014 theme, Reclaim Your Industry, will provide attendees a chance to unify and stand together to revive industry standards. Professionals from the collateral recovery and remarketing industries will gather in Dallas to participate in NARS 2014. The summit will focus on open and collaborative discussions to address and improve industry challenges.
About North American Repossessors Summit
The North American Repossessors Summit (NARS) is an annual 3-day conference for professionals in the recovery and remarketing industry from across the country to come together to address key issues impacting their industry and businesses. NARS provides an open and collaborative environment for all recovery industry professionals to address challenges and complexities in the industry and lay out the foundation for the future. The summit welcomes recovery specialists belonging to every type of professional organization and association across the country. For more information, visit www.reposumit.com.
###