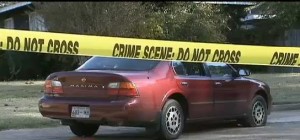 Memphis, TN – November 12, 2012 – After the Memphis Police submitted their evidence to the Attorney Generals Office, they quickly decided that no charges will be files against the shooter of the 28 year old Repo Man from Recovery Solutions.
The still unidentified Repo Man was critically shot on November 9 at around 7 a.m. in the 5000 block of Yale in North Memphis.
According to police, the yet to be identified Repo Man spotted the subject 95' Nissan Maxima, running with the keys in it unoccupied in the driveway of 5018 Yale where he made the repossession attempt.
When entering the vehicle and attempting to repossess the Maxima, he was approached by a woman who questioned what he was doing, a police report said. The woman then allegedly jumped on the hood of the car and the Repo Man attempted to drive off. During the commotion, the woman 's husband and another man heard screaming from outside.
Both men rushed outside and the husband allegedly shot towards the vehicle and struck the victim, police said.