Akron, OH – December 6, 2012 – Akron Police report that a man whose SUV was being repossessed, shot at two Repo Men attempting to take it away before crashing the vehicle.
At 7:30 p.m. Wednesday Akron police report that 50-year-old Timothy Moore was armed with a handgun when he confronted the two men in the repo truck driver in the driveway.
The Repo Men jumped back into their tow truck, drove down the street and called police.
Moore allegedly got into the SUV and chased after the Repo Men, reportedly getting out of the SUV and firing several shots at them before fleeing the scene, according to the police report.
Neither the repo driver or his co-worker were injured in the shooting.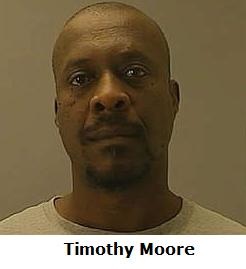 While fleeing the shooting, police report that Moore then ran a stop sign at the intersection of Chalker Street and Dalton Street, and was involved in a crash.
Moore was arrested at the scene and later charged with two counts of felonious assault and one count of discharging a firearm.
Moore is being held in the Summit County Jail.