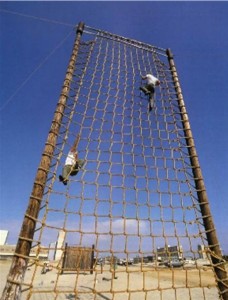 Greetings from the great State of Alabama! ROLL TIDE ROLL!!
With my travels all across this nation I have a unique opportunity to work with and train people from every walk of life—from the auto finance industry, to the bail bondsman, to the recovery agent.  Since retiring from day to day active skip-tracing I have found teaching and writing very enjoyable. The latest webinar schedule is now posted feel free to register for a class that fits your needs and time frame.
Skip-tracing can be compared to a complex jig-saw puzzle. As Hunters we are always seeking the missing piece. In the process we expend enormous time and resources trying to overcome all the obstacles placed in our paths. In this powerful session, we will examine how to profile your skip. Once you establish who and what you are dealing with, your skip profile, you will be on a more direct path to locating the missing piece to your puzzle, and ultimately to your success.
Among the topics covered during this entertaining and informative webinar will be, 'The Three Types of Skips', 'The Magic Three', Human Nature and 'Information and Where to Get It'.
 When:  10:00AM – 11:00AM Central Standard Time, Monday – Friday
Where: Your own computer
Who:    Current clients or those interested in Skip-Tracing
Visit www.masterfiles.com/webinar to watch a video trailer from Alex Price, the Master Hunter, and register for your free training class.
Until Next time…
Be Blessed Be Safe and Happy Hunting
MasterFiles
Anthony "Alex" Price
National Sales & Training Manager
Phone: (972) 735-2353
Fax:     (972) 735-2354
Mail alex.price@masterfiles.com
For information on the Skip-Tracers National Certification Program Visit: www.riscus.com/ecomSkip.aspx